The Engineering Design Process, 2nd Edition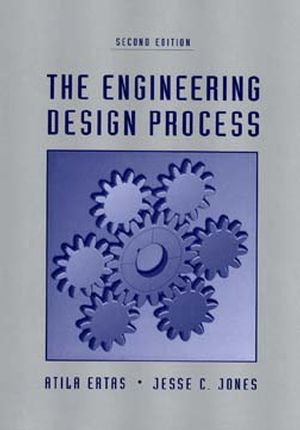 The Engineering Design Process, 2nd Edition
ISBN: 978-0-471-13699-6 October 1996 624 Pages
Description
This book examines all techniques used in the thermal and materials sciences, fluid engineering and engineering mechanics to foster an understanding of the engineering design process from the recognition of a need and the definition of design objectives through product certification and manufacturing of a prototype. Coverage includes insight on how to manage a project, safety and environmental protection plus a unique chapter concerning ethics. Mini projects stress such topics as codes and specifications, economical design, statistical data analysis, simulation and modeling, creativity and innovation.
The Engineering Design Process.

Managing Design Projects.

Modeling and Simulation.

Design Analyses for Material Selection.

Engineering Economics.

Optimization in Design.

Statistical Decisions.

Design for Reliability.

Safety and Environmental Protection.

Engineering Ethics.

Communications in Engineering.
A polished, reliable book that has been carefully revised over the years and is well-tested.
In a market full of terse, hard-to-read books, Solomons has a well-deserved reputation as a clearly-written book that all students can read and learn from.
Earlier coverage of IR spectroscopy- it is covered in Chapter 2, right after functional groups. This material shows students how chemists obtain evidence about functional groups. The software also includes the program IR Tutor, which reinforces the importance of IR Spectroscopyis.
Important aspects of orbital hybridization have been moved from chapter 2 into chapter 1 so as to make a stronger and more unified presentation.
To emphasize the importance of the mechanistic approach, the book contains boxes within each chapter in which mechanisms of reactions are carefully explained. Theses boxes are followed by a summary of key reactions at the end of each chapter.