The Enlightenment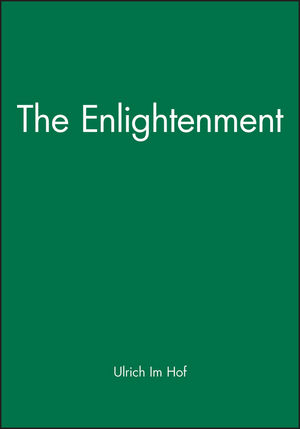 The Enlightenment
ISBN: 978-0-631-20511-1 April 1997 Wiley-Blackwell 324 Pages
Description
The Enlightenment was a movement of intellectual change that penetrated every European country as well as North America during the eighteenth century.
Table of contents
Series Editor's Preface.
Part I: The Age:.
1. Enlightenment and Fresh Light.
2. The Eighteenth Century as the Background to the Enlightenment.
Part II: A Changing Society: .
3. The World of the Monarchs.
4. The Aristocracy.
5. The Clergy.
6. The Urban Middle Class.
7. The Farming Community.
8. The Common People.
Part III: Europe and its States:.
9. The Way of the World.
10. Venerable Monarchies and Republics.
11. Cosmopolitanism versus the Nation States.
Part IV: The Champions of Enlightenment:.
12. The Association Movement.
13. The Academy.
14. The Salon.
15. The Reading Societies.
16. Voluntary Charitable and Economic Societies.
17. Agricultural Economic Societies.
18. The Freemasons.
19. The Societies Within the Enlightenment Movement.
20. Periodicals and Books.
Part V: Utopia and Reform:.
21. Improvement and Dreams.
22. Philosophy and Philosophers of the Philosophical Age.
23. Rational Christianity.
24. Natural Law, the Path to Human Rights.
25. Politics and Government.
26. The Economy, Economic Freedom and the Work Ethic.
27. Science, Medicine and Technology.
28. Education, Schools and Popular Enlightenment.
29. Virtue and Patriotism.
Part VI: A Window Opened to a Wider World:.
30. A Window Opened to a Wider World.
Part VII: Emancipation - A Release from Age-old Restraints:.
31. Political and Social Emancipation.
32. Emancipation of the Jews.
33. The Debate on the Role of Woman: On the Way to the Emancipation of Women.
Part VIII: For and Against Radicalization of the Enlightenment:.
34. Radical Enlightenment.
35. Enlightenment by Decree.
36. Early Romanticism: The Reaction against the Enlightenment.
37. Traditionalistic and Governmental Reaction.
Part IX: The Way Ahead into the Nineteenth Century:.
38. Nationalism versus Cosmopolitanism.
39. From the Enlightenment to the Revolutions.
Notes.
Bibliography.
Table of Dates.
Index.
Reviews
"The great merit of the book is that the author's wide erudition informs and drives the narrative without ever encumbering it. One reads it with both pleasure and attention." Liberation
Features
* A clear account of the founding movement of the modern world.
* Wide-ranging with England, Scotland and Ireland receiving most attention, plus many references to American thought.
* Encompasses all aspects of The Enlightenment - literary, political, philosophical, religious and scientific.