The Epidemiology of Neurological Disorders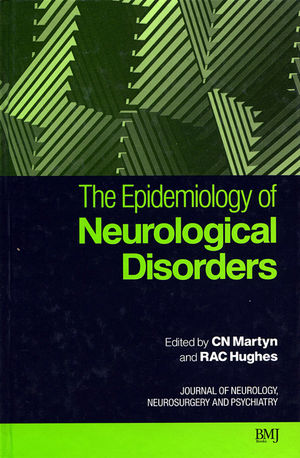 The Epidemiology of Neurological Disorders
ISBN: 978-0-727-91149-0
Feb 1998
250 pages
Description
Knowledge of the epidemiology of disease is becoming increasingly important for doctors to aid clinical decision making and understand the aetiology. This book by international specialists discusses the epidemiology of all the major neurological conditions, including schizophrenia, multiple sclerosis, Parkinson's Disease, and dementias.
Contributors.
Preface.
1 Parkinson's disease (Yoav Ben Shlomo).
2 Schizophrenia (Mary Cannon, Peter Jones).
3 Stroke (Kay-Tee Khaw).
4 Head injury (Bryan Jennett).
5 Peripheral neuropathies (Christopher Martyn, RCA Hughes).
6 Neurological disability (Derek Wade).
7 The Epilepsies (Josemir Sander, Simon Shovron).
8 Amyotropic lateral sclerosis (Gustavo Roman).
9 Multiple sclerosis (Alistair Compton, Neil Robertson).
10 The Dementias (Cornelia van Duijn).
Index.