The Essentials of Pouch Care Nursing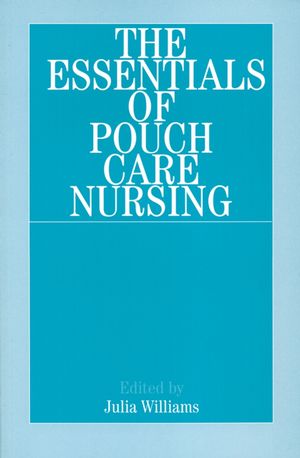 The Essentials of Pouch Care Nursing
ISBN: 978-1-861-56221-0 November 2001 270 Pages
Description
This innovative book will provide the nurse, working within a general or specialist surgical unit, with the information required to care for a patient who has undergone surgery resulting in the formation of an ileal anal pouch, Koch pouch, Colo-anal pouch or continent urinary diversions. These techniques have been with us for more than twenty years but have in the main only been performed within specialist centres.

More recently however they have become widely used, as more colorectal and urology surgeons acquire the skills to perform the procedure. In response to this, the nurse needs to acquire the skills to care for these patients pre-operatively, post-operatively and through their rehabilitation. Julia Williams has drawn together the work of acknowledged experts in this field, both nursing and medical, to produce a book that will be essential reading for all those who practice in this fast-developing specialty.
Medical aspects of ulcerative colitis.
Familial Adenomatous Polyposis (FAP).
Carcinoma of the rectum.
The ileal anal pouch.
The Koch pouch and nursing care.
The Colo-anal pouch and nursing care.
Continent Urinary diversions and rectal bladders.
Controversies and problem solving in ileal-anal pouches.
Dietary aspects of internal pouches.
Sexual aspects of internal pouch surgery.
Children and internal pouches.
Patient' perspectives.