The Ethics of Gender: New Dimensions to Religious Ethics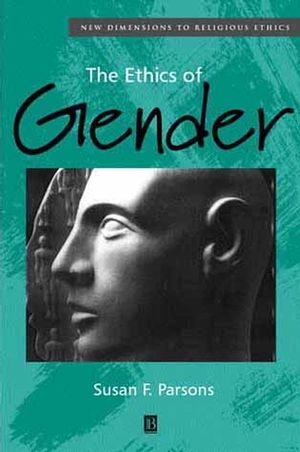 The Ethics of Gender: New Dimensions to Religious Ethics
ISBN: 978-0-631-21516-5 October 2001 Wiley-Blackwell 216 Pages
Description
The Ethics of Gender investigates the impact of thinking with gender on modern ethics, and considers the insights that postmodern gender theory might bring to the ethical project.
Preface.
Introduction.
1. On Ethics and Gender.
2. Feminism as an Ethics of Gender.
3. Is Ethics a Man's Subject?.
4. The Matter of Bodies.
5. The Subject of Language.
6. The Power of Agency.
7. Engendering Ethics.
8. Conceiving of Difference.
9. Subjected in Hope.
10. For Love of God.
Select Bibliography.
Index.
"This is a demanding but rewarding book. Dr. Parsons wants to reconstrue theological ethics by developing our critical sensitivity to the ways we are made by our cultures. That human beings are richly complex and positively creative is a key feature of what she has to say about 'gender'. This profoundly theological book centres on the virtue of hope and the transfiguration of human relationships. No crying for the moon here, but something which is a serious possibility."
Ann Loades, University of Durham, UK
"This work is a fine achievement. There is an impressive range of treatments, remarkable erudition, consistent clarity, and imaginative glimpses of a new future for recognizably Christian ethics. It is certain to be discussed for several years." Theology


Explores the issues of gender in the light of social relationships and the concept of identity.


Investigates the contribution gender and postmodern gender theory can make to discussions of modern ethics.


Explores the work of writers such as Martha Nussbaum, Daphne Hampson, Lisa Sowle Cahill, Grace Jantzen and Luce Irigary.


Parson discusses future options, offering the possibility of another way of self-understanding and for the renewal of theological ethics for our time.


Written by a leading academic in the field, this is an excellent contribution to the New dimensions to Religious Ethics series.