The Ethiopians: A History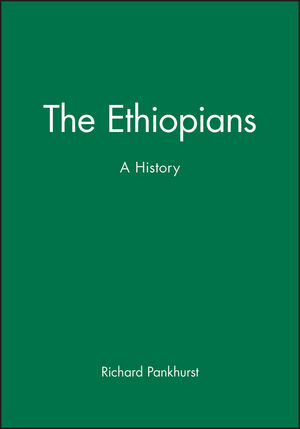 The Ethiopians: A History
ISBN: 978-0-631-22493-8 February 2001 Wiley-Blackwell 320 Pages
Description
The book opens with a review of Ethiopian prehistory, showing how the Ethiopian section of the African Rift Valley has come to be seen as the "cradle of humanity".
Table of contents
List of Plates.
List of Maps.
Series Editor's Preface.
Table of Dates.
Maps.
1. Prehistory and Geography.
2. Punt, Pharaohs and Ptolemies, the Aksumite Kingdom, and the Coming of Christianity.
3. The Zagwé Dynasty, Lalibala Churches, and Solomonic 'Restoration'.
4. Life in the Middle Ages, Contacts with Muslim Neighbours and Far-off Christians.
5. Ahmad ibn Ibrahim, Oromo Migration, and Ottoman Seizure of Massawa.
6. The Move of Capital North-West, and the Roman Catholic Interlude.
7. The Rise and Fall of Gondar.
8. The Early Nineteenth-Century, and the Advent of Téwodros II.
9. Yohannes, Menilek, and the European Powers.
10. Beginnings of Modernisation, Menilek, Iyasu, Zawditu, and Haile Sellassie.
11. Invasion, Occupation, and Liberation.
12. Restoration and Revolution.
Bibliography.
Index.
Reviews
"Clear, balanced and well informed, drawing on the latest sources to valuable effect, especially in references to archaeological work."
Times Literary Supplement
"Richard Pankhurst's contribution to The Peoples of Africa series will be a useful tool for students and general readers who are new to Ethiopian history." Bulletin of the School of Oriental and African Studies

"The Ethiopians makes an excellent introduction to the fascinating past of Ethiopia." Danny Yee's Book Reviews - For the full text of this review please visit: http://dannyreviews.com/h/Ethiopians.html

"... excellent, based on current scholarship, factual and replete with the type of generalizations necessary for a good tertiary study." Journal of African History
Features


The first complete, scholarly account of the Ethiopian peoples from pre-history to the present.


Combines insights from archaeology and history.


Examines impact of external influences on political, social and cultural experience of Ethiopian peoples.


Sets developments within the context of Africa as a whole.