The European City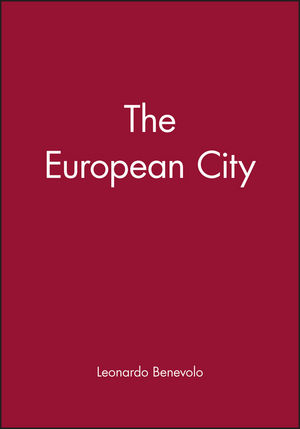 The European City
ISBN: 978-0-631-19893-2 November 1995 Wiley-Blackwell 264 Pages
Description
This is a history of the European city from the early Middle Ages to the present. Tracing the city from the survival of urban life after the collapse of the Roman Empire to the effects of modern industrialization and transportation, Professor Benevolo's book also provides a fascinating account of the relationship between urban life and cultural and intellectual life.
Introduction.
1. Emergence from the Ancient World.
2. The Creation of a New Urban System.
3. The Touching Up of the Urban Environment.
4. Confrontation with the World.
5. The Difficult Adjustment to the Laws of Perspective.
6. The Industrial City.
7. Europe in the Contemporary World.
"Leonardo Benevolo has achieved a remarkable double: he now only produces a convincing synthesis of the history of Europe's cities since the early Middle Ages, but also avoids superficiality and false generalization . . . a most timely, distinguished and scholarly contribution to the literature on European urban history." The Geographical Journal "Leonardo Benevolo writes with energy and verve on the European city." The Times "Professor Benevolo's extensively illustrated book reflects the author's architectural expertise. He examines successfully the classical city, the medieval town and the drive for urban perfection in the Renaissance." History
One of the most successful volumes in the prestigious Making of Europe series
Best short acount of the history of European cities and the evolution of urban life.