The European Family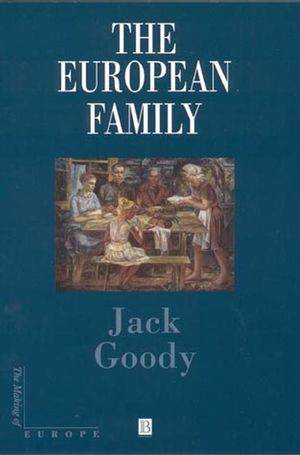 The European Family
ISBN: 978-0-631-20156-4
Jan 2000
220 pages
Description
This is a concise, yet wide-ranging, history of the family in Europe from antiquity to the present day.
Series Editors Preface.
Preface.
1. The Beginnings.
2. The Heritage of Greece and Rome.
3. The Coming of Christianity.
4. The German Lands.
5. The European Patterns and Medieval Regimes.
6. Women, Children and Fathers in the Reformation and Counter-Reformation.
7. Dowry and the Rights of Women.
8. The Differences.
9. Proto and Full Industrialization.
10. Modernization and the Family: The Theories.
11. The Contemporary Family in Practice.
Notes.
Glossary.
Bibliography.
Selected Reading.
Index.
"Goody's writing is always focused, concise to the point of economy, and never driven by a particular ideology or by political correctness. This is a book that stimulates the reader to take a long view of the family and one that counsels wisely against making generalisations and jumping to simple conclusions about the past."
The Times Higher Education Supplement
<!--end-->
"Jack Goody has a well-deserved reputation for pithy analysis and breathtaking international comparisons ... The book is filled with seasoned insights and shrewd observations." Population and Development Review

"Highly recommended for those who seek a broad, if polemical, history of the family." CHOICE