The European Fishing Handbook: A Directory of the European Fish Trade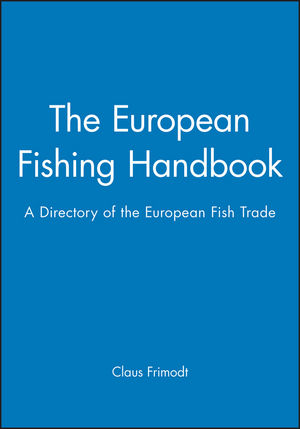 The European Fishing Handbook: A Directory of the European Fish Trade
ISBN: 978-8-798-09747-1
Jun 1998, Wiley-Blackwell
Product not available for purchase
Description
Available for the first time on CD-ROM, the Handbook is a unique reference for all involved with the fishing and fish-related industries of Europe. The CD is Windows-compatible and offers instant, finger-tip access to detailed information on over 10,000 European companies trading in fish or fish-related products.

The handbook, on CD-ROM, is the gateway to commercial participation and success in the international market and has been specifically designed to be simple to install and use. Users may select the language in which they wish to work from English, Danish, German, Italian, or French. Entries are clearly defined by the nature of business and include full address, telephone, telex, fax and email addresses where possible.

If you need rapid, fully searchable access to the kind of information listed below, order your CD now!
* Full alphabetical listings of all companies (over 10,000) with full contact details.
* Company profiles arranged by primary business activity including: Fresh Fish; Frozen Fish; Shellfish; Farmed Fish; Pan-ready products; Wet salted and dried fish; Smoked fish; Canned and semi-preserved fish; Fish meal and fish oil; Transport of fish and fish products; Seafood ingredients and additives; Processing machinery; Auctions and auctioneers; Publications; Packaging; Equipment for retailers; Fish farming equipment; Seed and feed suppliers; Consultants