The Evolution of Film: Rethinking Film Studies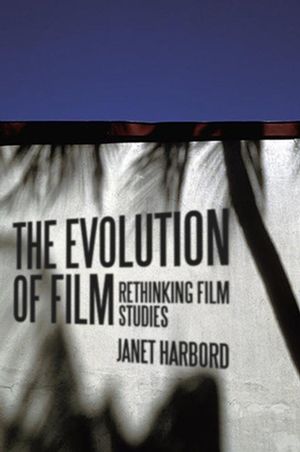 The Evolution of Film: Rethinking Film Studies
ISBN: 978-0-745-63476-0 March 2007 Polity 200 Pages
Description
How is film changing? What does it do, and what do we do with it? This book examines the reasons why we should be studying film in the twenty-first century, connecting debates from philosophy, anthropology and new media with historical concerns of film studies.

When the common frameworks for studying film – the nation, identity, representation, Hollywood industry – have ceased to yield explanatory power, how do we conceive of film's doings? In this fresh and innovative book, Janet Harbord argues that film no longer represents or stands in for particular cultures, but acts isomorphically, showing us how the world works. Film here is action, energy, matter, moving across space to forge connections, provide encounters, and create schisms in our knowledge of others. The book brings together key thinkers of the contemporary in an innovative exchange between film and theory. Marc Auge's concept of 'non-place' is brought to bear on, and disrupt, the category of national cinema. Manuel DeLanda's notion of morphogenesis frames an understanding of film as a process of constant evolution, in which the terms of change are immanent to matter itself. And the concept of inertia, from Paul Virilio's work, allows us to comprehend the different energies of film. Arguing that there is no higher position from which to view the present, either in theory or in film, we move blindly and yet with faith, discovering the present frame by frame. The Evolution of Film demonstrates how this is an intangible yet critical medium in the contemporary, mediating relationships to place, technology and thought itself.

The Evolution of Film will be essential reading for students and scholars of film at all levels.
1 One hundred years of film theory
2 Hollywood's last decade
3 The limits of translation: transnational film
4 Assemblage: editing space-time
5 Innocent monsters: film and other media
6 Inertia: on energy and film
"Harbord's is a major new voice in film studies, harking back to the classical film theory of Bazin, Kracauer and Epstein, and echoing forward into the twenty-first century.
The Evolution of Film
makes a decisive contribution to the study of cinema, and to our understandings of the contemporary."
Sean Cubitt, University of Melbourne


A punchy and original upper-level film studies textbook.

Offers a new way of thinking about film studies in the 21st Century and developments like globalisation and technology.

Introduces a range of theorists who have not been brought to bear on the subject before now.

Is adoptable at 3rd year undergraduate level and on the popular taught MAs in film studies.

Will be welcomed as a fresh, cutting edge overview of a very popular subject.