The Feminine Spirit: Recapturing the Heart of Scripture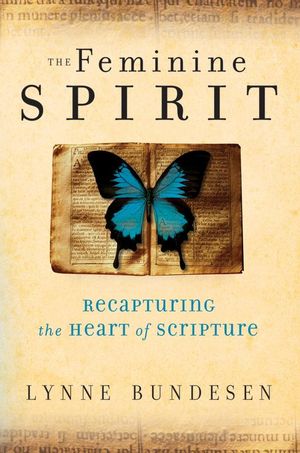 The Feminine Spirit: Recapturing the Heart of Scripture
ISBN: 978-0-787-98495-3
Mar 2007, Jossey-Bass
208 pages
Product not available for purchase
Description
Using a variety of analytical and descriptive tools, this nondenominational, innovative, and solid approach to the Bible goes deeply into biblical text to uncover new insights about who God is. It provides a fresh and insightful way for women to read the Bible outside the patriarchal framework that has predominated, going beyond stereotypes and male-centered traditional teachings to illuminate how women can better relate both to the Bible and to God.
Note to the Reader.
Starting the Journey: How to Begin.
1. In the Beginning.
2. The Seed and the Serpent.
3. The Breasted One.
4. A Gathering of Women.
5. I Am That I Am.
6. Rough Places, Plain Places.
7. The Woman Alone.
8. Psalms.
9. Kings, Queens, Widows, Prophets.
10. The Voice and Job.
11. Crying in the Wilderness.
12. The Eyewitnesses.
13. A Few Simple Rules.
14. Who Tells the Story?
15. Spreading the Word.
16. The Spirit and the Bride.
Bibliography.
The Author.
The traditional narrative of the male-dominated Bible is turned on its head in this new understanding offered by Bundesen, a former syndicated columnist and author of So the Woman Went Her Way. She goes back to the original Hebrew for a feminine interpretation of "ruach Elohim" (the Spirit of God), also referring to the King James Version of the Bible as the translation that "has led to confusion about the nature of the biblical God." Her understanding of God as "the Breasted One" opens the door to different interpretations of the roles of biblical women. "What in the present culture leads us to think biblical women are veiled, isolated, non-entities in a desert landscape, trailing behind husbands who are worshipping a vengeful male God?" she asks. The stories of Sarah, Rebekah, Abigail, Ruth, Esther, Mary and others are seen in a new light, as are Old Testament teachings and New Testament writers such as Paul. This is not a new translation or commentary, nor is it a breezy read for women looking for light fare. Bundesen's knowledge of the Bible is clear throughout, as is her agenda: to offer a new way to read the Bible with women in the limelight. (Mar. 16) (Publishers Weekly, November 27, 2006)