The First Session with Teenagers: A Step-by-Step Guide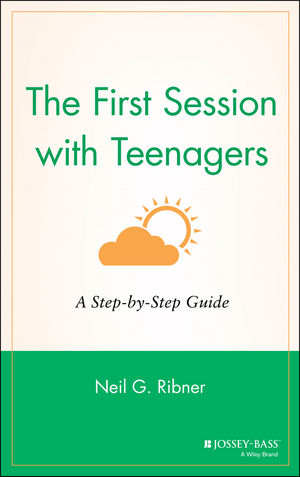 The First Session with Teenagers: A Step-by-Step Guide
ISBN: 978-0-787-94982-2 January 2000 Jossey-Bass 208 Pages
Description
The First Session with Teenagers is a practical, accessible guide that reveals how mental health care professionals can conduct a successful initial interview with reluctant and uncooperative adolescent clients. Written by Neil G. Ribner, a recognized expert in the field of family therapy and the treatment of teenagers, this important resource shows how to use the first therapeutic session to establish trust, engage the adolescent, and determine an effective plan of action that sets the tone for the entire course of treatment. In clear, jargon-free language, the author offers clinicians at all levels of expertise (from the novice to the seasoned professional) a step-by-step process for working with adolescents during the pivotal first session.
Cannot be combined with any other offers.
Original Price:$143.00
Purchased together:$107.25
save $35.75
Table of contents
Foreword, Jeanne Albronda Heaton.

Acknowledgments.

Preface.

Introduction.

Adolescent Development.

Presenting Problems.

Preparing for the First Session.

The First Session.

The Process of the First Session.

Special Populations.

Case Study: Jeremy.

Afterword.

Notes.

References.

The Author.

Index.
Reviews
"Practical and comprehensive . . . an excellent resource forbeginning therapists, as well as for those wanting to expand theirskills with adolescents." (Holly Stejskal, Youth and FamilyCounselor, SAY, San Diego, Inc.)

"Neil Ribner doesn't talk in generalities, rely on clinical jargon,or underestimate the complex issues involved in working withadolescents. Using a large number of clinical vignettes from hisvast experience, he shows how the therapist's ability to align himor herself with the adolescent client is what typically spells thedifference between being helpful or getting blown off. Inculturally sensitive, down to earth language, Ribner describes howto empathically connect with the fears, anxieties, and resentmentsof troubled teenagers and their families in ways that promotechange." (Fred Weiner, psychologist, Counseling and PsychologicalServices Center, Ohio University)

"In the most readable prose, Dr. Ribner outlines everything youwant to know about initiating treatment with the adolescent client.Psychotherapists in training in all disciplines should read thismanageable and straightforward book; their supervisors and otherexperienced clinicians could also benefit from this compact yetcomprehensive reminder." (Donald J. Viglione, professor anddirector, Clinical Doctor of Psychology Program, California Schoolof Professional Psychology, San Diego)

"Refreshing and direct . . . this book will benefit those who workwith adolescents in a variety of settings." (oanne E. Callan,professor, California School of Professional Psychology)