The Foot Book: Relief for Overused, Abused & Ailing Feet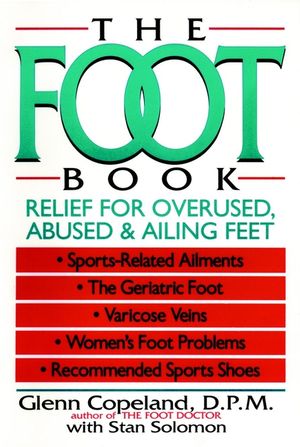 The Foot Book: Relief for Overused, Abused & Ailing Feet
ISBN: 978-0-471-55840-8 February 1992 208 Pages
Description
Provides comprehensive information on foot topics ranging from corns and callouses to orthopedics and odor. Considers such specific concerns as walking, running and dress shoes, varicose veins, corrective surgery, sports related ailments, women's foot problems as well as geriatric foot needs. Also features the latest advances in diagnostic equipment, particularly bone scanners and new computer analysis techniques.
What's New, Doc?
Space-Age Diagnoses.
Consumer-Friendly Foot Care.
Female Feet.
Varicose Veins.
Geriatric Feet.
Overused and Abused from Back to Foot.
If the Shoe Fits...
Popping the Questions.
Index.