The Forests Handbook, Volume 1: An Overview of Forest Science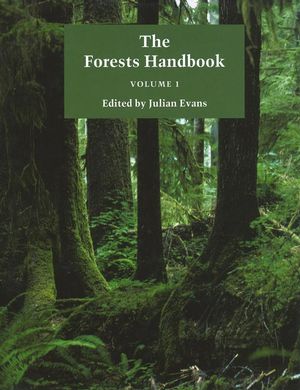 The Forests Handbook, Volume 1: An Overview of Forest Science
ISBN: 978-0-632-04821-2 March 2001 Wiley-Blackwell 416 Pages
Description
The future of the world's forests is at the forefront of environmental debate. Rising concerns over the effects of deforestation and climate change are highlighting the need both to conserve and manage existing forests and woodland through sustainable forestry practices. The Forests Handbook, written by an international team of both scientists and practitioners, presents an integrated approach to forests and forestry, applying our present understanding of forest science to management practices, as a basis for achieving sustainability.

Volume One presents an overview of the world's forests; their locations and what they are like, the science of how they operate as complex ecosystems and how they interact with their environment. Volume Two applies this science to reality; it focuses on forestry interventions and their impact, the principles governing how to protect forests and on how we can better harness the enormous benefits forests offer. Case studies are drawn from several different countries and are used to illustrate the key points.

Development specialists, forest managers and those involved with land and land-use will find this handbook a valuable and comprehensive overview of forest science and forestry practice. Researchers and students of forestry, biology, ecology and geography will find it equally accessible and useful.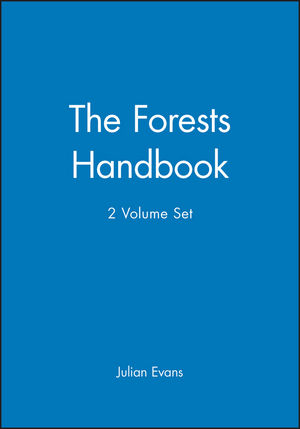 Original Price:$614.00
Purchased Together:$575.00
save $39.00
List of contributors.
Preface.
Acknowledgements.
Part 1: Forest Resources and Types.
1. Global Forest Resources - History and Dynamics.
2. Forest Types and Classification.
Part 2: Biological and Ecological Processes.
3. Genetics and Speciation in the World's Forests.
4. Structural Dynamics of Forest Stands and Natural Processes.
5. Biological Interactions and Disturbance - Plants and Animals.
6. Biological Interactions and Disturbance - Invertebrates.
Part 3: Environmental Interactions.
7. Forest Soils.
8. Ecophysiology of Forests.
9. Models for Pure and Mixed Forests.
10. Forests and the Atmosphere.
11. Environmental Stresses to Forests.
12. Forest Hydrology.
Part 4: Social Factors and the Human Interface.
13. Trees in the Urban Environment.
14. The Importance of Social Values.
15. Non-Timber Forest Products and Rural Poverty: An Economic Analysis.
Synthesis and conclusions.
Index.
provides a unique compilation of an overview of much of modern forest science and its application to sustainable forestry management
Written by an international team of expert scientists and practitioners.
Draws on examples and cites practices and experience from a great many countries.