The Formation of Reason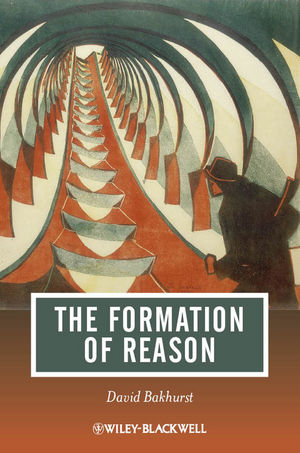 The Formation of Reason
ISBN: 978-1-444-39559-4
Mar 2011, Wiley-Blackwell
200 pages
Description
In The Formation of Reason, philosophy professor David Bakhurst utilizes ideas from philosopher John McDowell to develop and defend a socio-historical account of the human mind.
Provides the first detailed examination of the relevance of John McDowell's work to the Philosophy of Education

Draws on a wide-range of philosophical sources, including the work of 'analytic' philosophers Donald Davidson, Ian Hacking, Peter Strawson, David Wiggins, and Ludwig Wittgenstein

Considers non-traditional ideas from Russian philosophy and psychology, represented by Ilyenkov and Vygotsky

Discusses foundational philosophical ideas in a way that reveals their relevance to educational theory and practice

Acknowledgements
Foreword
Author's Preface
1. What Can Philosophy Tell Us About How History Made the Mind?
What Role for Philosophy?
Wittgenstein and Davidson
Wittgenstein and Davidson Contrasted
McDowell
The Idea of Bildung
Understanding the Bildungsprozess
The Conceptual and the Practical
Conclusion
2. Social Constructionism
Social Constructionism Introduced
The Social Construction of Reality
Why Bother About Global Constructionism?
Against Global Constructionism
Matters Political
The Social Construction of Mental States
Why Mental States Are Not Socially Constructed
The Social Construction of Psychological Categories
Conclusion
3. Self and Other
Problems of Self and Other
The Problem of Self and Other in One's Own Person
Strawson on Persons
Wiggins on Persons and Human Nature
The Significance of Second Nature
Further Positives
Conclusion: Two Cautionary Notes
4. Freedom, Reflection and the Sources of Normativity
McDowell on Judgement
Owens's Critique
Defending Intellectual Freedom
Freedom and the Sources of Normativity
Sources of Normativity I: Practical Reasoning
Sources of Normativity II: Theoretical Reasoning
A McDowellian Response
Conclusion
5. Exploring the Space of Reasons
McDowell on the Space of Reasons
Brandom'sInferentialism
Ilyenkov on the Ideal
Conclusion
6. Reason and Its Limits: Music, Mood and Education
An Initial Response
The Challenge Reconfigured
Passivity Within Spontaneity
Mood
Mood, Salience and Shape
Music
Education
Conclusion
7. Education Makes Us What We Are
A Residual Individualism
Vygotsky's Legacy
Reconciling Vygotsky and McDowell
Personalism
Final Thoughts on Education
References
Index