The Fortunes of the Courtier: The European Reception of Castiglione's Cortegiano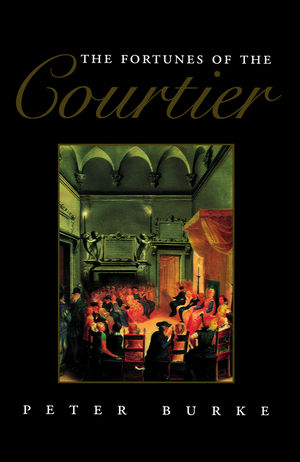 The Fortunes of the Courtier: The European Reception of Castiglione's Cortegiano
ISBN: 978-0-745-66584-9 April 2013 Polity 222 Pages
Description
This book aims to understand the different readings of Castiglione's Cortegiano or Book of the Courtier from the Renaissance to the twentieth century.
Table of contents
List of Plates.
Preface and Acknowledgements.
Abbreviations.
1. Tradition and Reception.
2. The Courtier in its Time.
3. The Courtier in Italy.
4. The Courtier Translated.
5. The Courtier Imitated.
6. The Courtier Criticized.
7. The Courtier Revived.
8. The Courtier in European Culture.
Appendix 1 Editions of the Courtier, 1528-1850.
Appendix 2 Readers of the Courtier before 1700.
Bibliography.
Index.
Reviews
"The Fortunes of the Courtier
is a valuable book. It should lead on to further important work, as its author suggests, especially as he has provided an invaluable bibliography and appendices detailing editions up to 1850 and known readers before 1700."
Times Literary Supplement
"The Fortunes of the Courtier, original, spare and stimulating, is a model monograph." The London Review of Books
"Burke's painstaking research and engaging speculations make it much easier to see Castiglione's position clearly." Times Higher Education Supplement
"A readable oscillation between the generalised and the particular." Parergon
Features
* An important new study of one of the most famous texts of the Italian High Renaissance, Castiglione's Book of the Courtier. * The author analyses the text itself as well as its diffusion and reception throughout Europe.
* This is a major new work on the renaissance by one of the leading scholars in the field: it will do very well.