The French Revolution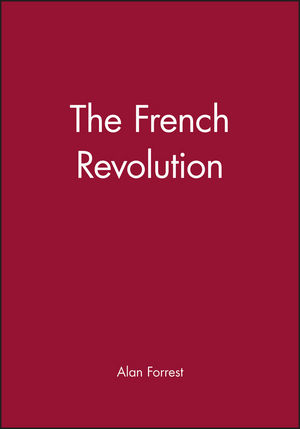 The French Revolution
ISBN: 978-0-631-18351-8
Mar 1995, Wiley-Blackwell
208 pages
Description
This book provides an interpretation of the French Revolution that is both thematic and accessible to the general reader. The discussion includes an analysis of the historiography of the subject, and reviews the range of literature produced around the recent Bicentenary. Insisting that the French Revolution had an important social dimension, Alan Forrest demonstrates that the revolutionaries, even the most extreme of them, were committed to an ordered society. He argues that in destroying the political institutions and the corporate structures of the Ancien Regime, they were conscious of the need to invent a new order of their own, one that would be consistent with their ideology.
Chapters focus on the initial crisis of 1789, on the political and social experiments of the revolutionary years, and on the impact of war and counter-revolution. The study covers the period up to 1799, looking forward where appropriate to the Napoleonic Empire. The author's succinct and penetrating overview of events ensures that The French Revolution will be welcomed by all students of this fascinating and turbulent period in European history.
List of Figures.
Select Chronology, 1787-1799.
The Revoluntionary Calendar.
1. Introduction.
2. 1789.
3. Politics.
4. Society.
5. War.
6. Oppositions.
Guide to Further Reading.
Bibliography and References.
Index.
* Treats this difficult subject thematically.
* Clear and accessible for students.
* More emphasis on social factors of the French Revolution than recent studies.
* Synthesizes recent and original.