The Fundamentals of Hedge Fund Management: How to Successfully Launch and Operate a Hedge Fund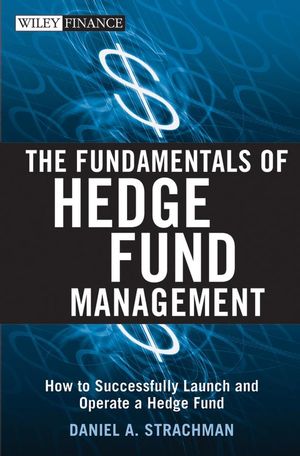 The Fundamentals of Hedge Fund Management: How to Successfully Launch and Operate a Hedge Fund
ISBN: 978-0-470-08991-0
Dec 2006
208 pages
Description
The tools and techniques needed to successfully launch and maintain a hedge fund
In The Fundamentals of Hedge Fund Management, both budding and established hedge fund managers will learn the fundamentals of building and maintaining a successful hedge fund business. Strachman presents the facts in an accessible and easy-to-use format that will empower readers to create a lasting fund that provides significant income for years to come. The Fundamentals of Hedge Fund Management provides information on everything from picking a lawyer to creating a fund's documents to determining what markets attract investors. Readers will glean valuable information from real-life experiences (both negative and positive) that have shaped and continue to guide many of today's leading and most respected funds.
Preface.
Acknowledgments.
Chapter 1: The Hedge Fund Industry.
Chapter 2: The Service Providers.
Chapter 3: Hedge Fund Structures.
Chapter 4: Hedge Fund Accounting.
Chapter 5: ERISA, UBTI, and Offshore Funds.
Chapter 6: Marketing and Capital Raising.
Chapter 7: Why the Back Office Matters.
Chapter 8: The Launch.
Chapter 9: Perception versus Reality.
Appendix.
Resource Guide.
Notes.
Glossary.
Bibliography.
Index.