The Future of Christianity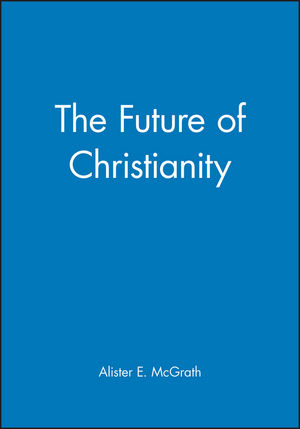 The Future of Christianity
ISBN: 978-0-631-22815-8
Feb 2002, Wiley-Blackwell
184 pages
Description
Christianity is the world's largest religious grouping. It has undergone massive change in the twentieth century, and seems poised to undergo major transformations in the next. In this important and timely book, one of Christianity's most prolific and respected writers examines these changes, and their implications for the future.
Preface.
1. The Twentieth Century: Challenges and Failures in the West.
Catastrophe: The Armenian Genocide.
Stalinism: The Enforcement of Atheism.
The Nazi Crisis: The Failure of "Culture Protestantism".
The 1960s: A Crisis of Confidence.
2. The Transformation of Religion: The Reshaping of Christianity.
Globalization of Christianity.
Decline in Western Europe.
The Remarkable Case of Korea.
Resurgence in Africa.
Transformation in Latin America.
3. New Ways of Being Church: Trends for the Future in the West.
The Death of the Western Denomination?.
The Marketing of Christianity.
The McDonaldization of Christianity.
The Community Church.
Willow Creek.
The Cell Church.
A Community in Exile.
4. Challenges: Some Future Issues.
The Threat of Fundamentalism.
The New Faultlines: Islam and Christianity.
The Future of Ecumenism.
The Language of the Faith.
5. The Christianity of the Future: A Tentative Overview.
Is there a future for Protestant denominations in the west?.
Roman Catholicism.
Pentecostalism.
Evangelicalism.
Eastern Orthodoxy.
6. The Two Nations: The Disillusionment with Academic Theology.
A Case in Point: Biblical Studies.
The Marginalization of Theology.
The Longing for Spiritual Authenticity.
"Academic" Theology is Western Theology.
A Strategy for Recovery: The Organic Intellectual.
Web Sites relating to this work
"This is a stimulating book...there is fuel here, especially for those few Anglicans left who are interested in managing more than their own demise."
Third Way
<!--end-->
"[A] stimulating overview of its [Christianity's] global potential at the dawn of the twenty-first century. With a critical yet sympathetic eye, McGrath explores questions confronting world Christianity entering its third millenium. McGrath is provocative and substantive." Christian Week

"McGrath's easy writing style...makes this reader a useful tool to the interested layman in thinking through future issues. Neither rosy-eyed nor pessimistic, it does, however, provide food for thought. Another excellent title from one of the Church's leading thinkers and academics." Church of England Newspaper

"Readable and accessible, this significant book should be included in libraries with collections in religion and Christianity." Choice

"Alister McGrath brings scholarship to the pews in digestible bites...This is a book that needs to be read and talked about." The Gospel and Our Culture

"[T]his is an important and serious study, which addresses a very large number of the most crucial developments in Christianity today." Theology

"Simply-written, yet nuanced; well-informed and global, yet highly engaging." Future Survey

"[T]his succinct, accessible assessment by Alister E. McGrath...examines "trends that can be discerned within global Christianity"." Overseas Ministries Study Centre

"When a thinker of such note decides to speak on the "future of Christianity" it is wise for anyone interested in the Christian tradition to give a listen." Journal of Religion

"It addresses the right issues, and does so in an interesting and stimulating manner." Colloquium

"The book gives a good overview of this crisis and should be read by all who are interested in the future of Christianity." Izak Spangenberg, University of South Africa, Religion and Theology