The Gartley Trading Method: New Techniques To Profit from the Market's Most Powerful Formation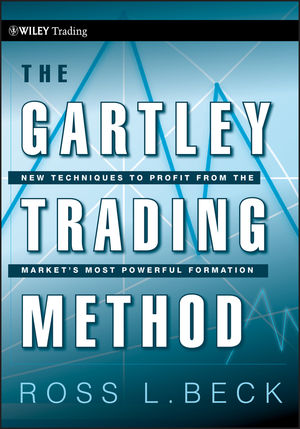 The Gartley Trading Method: New Techniques To Profit from the Market's Most Powerful Formation
ISBN: 978-0-470-90084-0
Aug 2010
208 pages
Description
A detailed look at the technical pattern simply referred to today as the Gartley Pattern
Gartley patterns are based on the work of H.M. Gartley, a prominent technical analyst best known for a particular retracement pattern that bears his name. In recent years, Gartley patterns-which reflect the underlying psychology of fear and greed in the markets-have received renewed interest.
This definitive guide skillfully explains how to utilize the proven methods of H.M. Gartley to capture consistent profits in the financial markets. Page by page, you'll become familiar with Gartley's original work, how his patterns can be adapted to today's fast moving markets, and what it takes to make them work for you.
Examines how to identify and profit from the most powerful formation in the financial markets
Discusses the similarities, differences and the superiority of the Gartley Pattern compared to classical chart patterns including Elliott Wave
Shows how to apply filters to Gartley patterns to improve the probability of your trading opportunities, as well as specific rules where to enter and exit positions
Gartley's pattern is based on a unique market position where most traders refuse to participate due to fear. This book reveals how you can overcome this fear, and how to profit from the most consistent and reliable pattern in the financial markets.
Foreword.
Preface.
Acknowledgments.
Part 1: Foundations.
Chapter 1: Trading Myths and Reality.
Chapter 2: Technical Analysis 101.
Chapter 3: The Gartley and Elliott Wave Relationship.
Part II: The Gartley Pattern.
Chapter 4: The Gartley Pattern Revealed.
Chapter 5: The Gartley Pattern Compared to Classical Technical Patterns.
Part III: Application.
Chapter 6: Entry and Exit Strategies.
Chapter 7: Case Studies.
Chapter 8: Plans and Journals.
Appendix A: Who Needs Elliott Wave?
Appendix B: Gann's Mysterious Symbol.
Appendix C: Wolfe Wave.
Glossary.
Bibliography.
The Market Analyst Beck Toolkit.
About the Author.
Index.