The Germans: Power Struggles and the Development of Habitus in the Nineteenth and Twentieth Centuries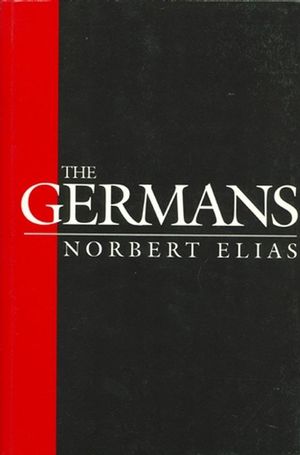 The Germans: Power Struggles and the Development of Habitus in the Nineteenth and Twentieth Centuries
ISBN: 978-0-745-62009-1 December 1997 Polity 512 Pages
Description
This is Elias's last great work in which he used his key ideas to analyse the development of the particular features of German personality, social structure and behaviour.
Table of contents
Preface by Eric Dunning and Stephen Mennell.
Introduction.
1. Civilization and Informalization.
2. A Digression on Nationalism.
3. Civilization and Violence: On the State Monopoly of Physical Violence and its Transgression.
4. The Breakdown of Civilization.
5. Thoughts on the Federal Republic.
Editorial Postscript by Michael Schröter.
Notes.
Index.
Reviews
"Invariably illuminating."
Times Literary Supplement
"Once in a while a book emerges which far surpasses in scope and scale and depth even the best of our worthy scholarship ... this last collection of Norbert Elias's could not be more timely. This is a civil book. To read it civilises. One might recommend it to the survivors of Mrs Thatcher's seminar." Political Quarterly

"His academic approach is both fascinating and challenging and his book must be rated as an extremely valuable contribution to the debate about German political traditions." German Politics

"This study is particularly brilliant, even for the great Elias. Here he returns to the shame analysis that he began in The Civilizing Process, clarifying great swaths of German and European cultural history. A must for your reading list." Thomas J. Scheff, University of California, Santa Barbara
"Undoubtedly, this is one of the most original sociological minds ever, and The Germans is his magnum opus. One might expect a great book, and a great book this is." Zygmunt Bauman, University of Leeds
Features
* Norbert Elias is one of the most important thinkers of our time.
* This is Elias's last great work, and it displays all the breadth, brilliance and originality of his other major writings.
* It is a major study of German society and culture, and in it Elias uses his key ideas to analyse the development of the country in which he lived for many years.