The Global Age: State and Society Beyond Modernity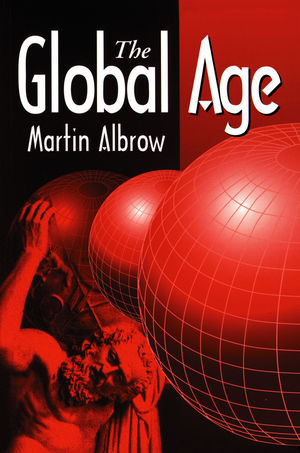 The Global Age: State and Society Beyond Modernity
ISBN: 978-0-745-61189-1
Dec 1996, Polity
256 pages
Description
Many authors who discuss the idea of globalization see it as continuing pre-established paths of development of modern societies. Post-modernist writers, by contrast, have lost sight of the importance of historical narrative altogether. Martin Albrow argues that neither group is able to recognize the new era which stares us in the face. A history of the present needs an explicit epochal theory to understand the transition to the Global Age.

When globality displaces modernity there is a general decentering of state, government, economy, culture, and community. Albrow calls for a recasting of the theory of such institutions and the relations between them. He finds an open potential for society to recover its abiding significance in the face of the declining nation state. At the same time a new kind of citizenship is emerging.

This important book will provoke both radicals and conservatives. Its scholarship ranges widely across the social sciences and humanities. It is bound to promote wide cross-disciplinary debate.
Introduction.
1. Resuming the History of Epochs.
2. The Construction of Nation-State Society.
3. The Decay of the Modern Project.
4. Globalization: Theorizing the Transition.
5. Historical Narrative for the New Age.
6. Configurations of the Global Age: Systems.
7. Configurations of the Global Age: People.
8. The Future State and Society.
9. The Global Age Hypothesis.
Notes.
References.
Index.
'This book deserves particular attention. Martin Albrow's interdisciplinary account of contemporary social change offers provocative insight into the conditions of modernity, globality and the relationships between them. He is sweeping epochal history with profundity. The book is also a joy to read: erudition is presented with engaging eloquence and exemplary lucidity, exceptionally innovative, if your library reserves but a small shelf for works on globalization, this book should be on it.'
International Affairs
'Thoughtful, historically well-informed, clearly and indeed elegantly written, this is the book that everyone should read.' Political Studies
'Albrow's thesis is a very interesting one.' Millennium
* A major new interpretation of the social changes now affecting world society.
* It incorporates a radically new interpretation of the nature of globalization.
* Albrow sets out an original critique of both theories of modernity and postmodernity.