The Great Gherkin Explorer Quest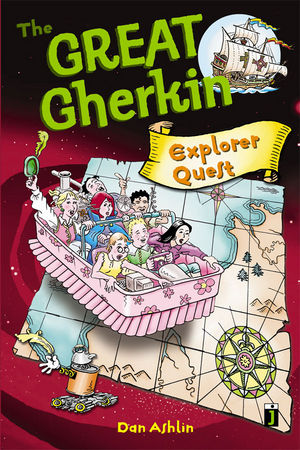 The Great Gherkin Explorer Quest
ISBN: 978-0-731-40291-5
Jan 2006, Jacaranda
208 pages
Product not available for purchase
Description
The Great Gherkin Explorer Quest has been written for the first or second year high school student who is a reluctant reader and who might be daunted by a longer novel. Illustrations at key points in chapters also serve to relieve the continuity of text that more reluctant, less motiveated readers often find daunting.
It stands alone as a novel but it is also suitable for schools where English and SOSE/Humanities/HSIE are integrated and/or taught by the same teacher. It is a sequel to The Great Gherkin Geography Quest.
The characters are engaged in another quest - this time in a race against time to save their teacher, Miss Take, who has been kidnapped. The puzzles the students must solve have them travelling through time to retrieve clues at the scene of some of the great land and sea explorations.
As part of the English Alive program, the novel has a number of accompanying worksheets, found in the English Alive Teacher Resource Book Phase 2, covering language, reading, thinking strategies, SOSE/Humanities/HSIE links and an overview of the novel.