The Great Worship Awakening: Singing a New Song in the Postmodern Church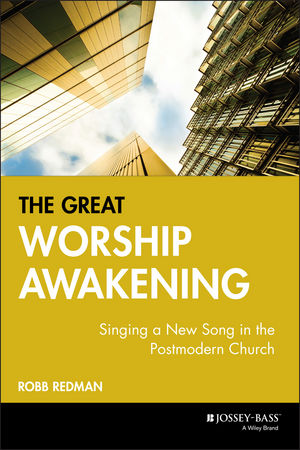 The Great Worship Awakening: Singing a New Song in the Postmodern Church
ISBN: 978-0-787-95126-9
Sep 2002
272 pages
Description
In this helpful (and much-needed) book, author Robb Redman-pastor, consultant, and educator-offers a unique insider's explanation of the ins and outs of Christian worship trends. The book explores the four major developments that comprise what he calls the ""worship awakening"": the seeker service movement, the ""praise and worship"" movement, the Christian worship music industry, and the liturgical renewal movement. Redman explains that these trends offer important examples and lessons for established churches. The Great Worship Awakening also includes helpful guidance for congregations who are considering making changes to their current worship style.
Acknowledgments.

Introduction.

Part One: New Ways to Worship.

1. The Seeker Service: Evangelism and Worship.

2. The Praise and Worship Movement.

3. The Contemporary Worship Music Industry.

4. The Liturgical Renewal Movement.

Part Two: Contours of the Worship Awakening.

5. Ethnicity, Culture, and the Worship Awakening.

6. How Generations View Worship.

7. The Postmodern Worldview.

8. Popular Culture and the Worship Awakening.

Part Three: Leading a Worship Awakening in Your Church.

9. A Theology of the Worship Awakening.

10. Sources and Strategies for Worship Innovation.

The Author.

Notes.

Index.