The Haemophilic Joints: New Perspectives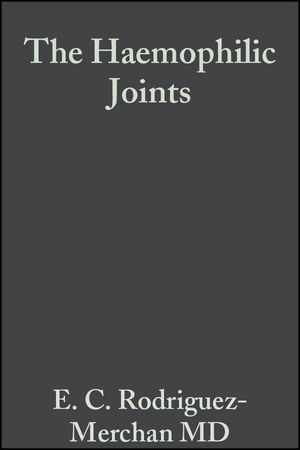 The Haemophilic Joints: New Perspectives
ISBN: 978-0-470-98691-2 April 2008 Wiley-Blackwell 216 Pages
Description
Edited by an orthopaedic surgeon who is a leading specialist in the treatment of the musculo-skeletal complications of haemophilia.
The Haemophilic Joints: New Perspectives
reviews the different protocols for the orthopaedic management of the haemophilic articulations.
The book draws together, in a single volume, the more recent perspectives of all the orthopaedic methods that can be applied in the diagnosis and treatment of the haemophilic joints from numerous specialists worldwide. It will be an invaluable resource for all those treating the articular problems in people with haemophilia.
Table of contents
Contributors.
Preface.
Part 1: General Principles.
1 Orthopaedic Surgery for Persons with Haemophilia: General Principles.
2 Pathogenesis of Haemophilic Synovitis and Arthropathy.
3 Haemophilic Haemarthrosis.
4 Haematological Substitutive Treatment of Haemophilic Haemarthroses.
5 Diagnosis by Imaging of Haemophilic Joints.
6 Sonography of Haemophilic Joints.
7 Musculoskeletal Outcomes research in Haemophilia.
8 Joint Evaluation Instruments in Haemophilia.
9 Joint Surgery in Patients with Inhibitors.
Part 2: Chronic Haemophilic Synovitis.
10 Multilevel Surgery in a Single Operative Session for Persons with Haemophilia: Considerations in Patients with Multiple Deformities.
11 Radioactive Isotopes for radionsynovioethesis.
12 Synoviorthesis in Haemophilia.
13 Oxytetracycline Clorhydrate as a New Material for Chemical Synoviorthesis in Haemophilia.
14 Arthroscopic Synovectomy of the Knee.
Part 3: Moderate Haemophilic Arthropathy.
15 New Concepts regarding articular cartilage preservation in persons with haemophilia.
16 Knee malalignments in haemophilia: osteotomies.
17 Knee joint debridement in haemophilia.
18 Flexion contractures of the knee in haemophilia.
19 Flexion contractures of the Ankle in haemophilia.
Part 4: Severe haemophilic arthropathy.
20 Total hip arthroplasty in haemophilia patient.
21 Total knee replacement in haemophilia patient.
22 Elbow Anthropathy in patients with severe haemophilia.
23 Ankle arthrodesis in haemophilia.
Part 5: Rehabilitation and physiotherapy.
24 Prevention and treatment of joint problems in children with haemophilia.
25 Rehabilitation and physiotherapy of haemophilic joints in adults.
26 Rehabilitation following ankle surgery in haemophilia.
Part 6: Miscellaneous.
27 Motion analysis in children with haemophilia.
28 The haemophilic shoulder.
29 Osteonecrosis of the femoral head in haemophilia.
30 Haemophilic arthropathy of the ankle.
31 Neurological lesions following musculoskeletal bleeding in haemophilia.
32 Osteophytes, subchondral cysts and intraosseous cysts of the haemophilic joints.
33 Haemophilic arthropathies: comparison between clinical, radiographic and subjective findings.
Index