The Handbook of International Marketing Communications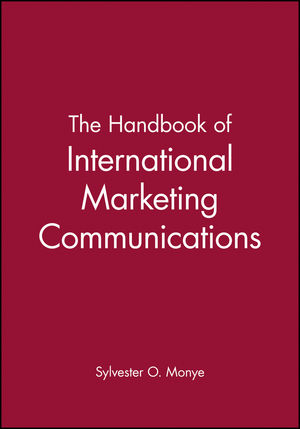 The Handbook of International Marketing Communications
ISBN: 978-0-631-20091-8
Jan 1991, Wiley-Blackwell
312 pages
Description
This text meets the needs of modern marketers by equipping them with specialised marketing communications skills at an international level.
Preface.
1. Introduction and Overview.
2. Cross-cultural Advertising.
3. The Role of Advertising in a Developing Economy.
4. Global Advertising.
5. Personality Endorsement Advertising: An International Dimension.
6. Outdoor Advertising: An International Comparative Perspective.
7. Managing a Global Advertising Agency: A Case Study of Saatchi and Saatchi.
8. The Role of Packaging and Branding in International Marketing Communications.
9. International Public Relations Management.
10. The Role of Trade Exhibitions in International Marketing Communications.
11. The Role of Personal Selling.
12. The Theory and Practice of Sponsorship.
13. The Nature, Role and Importance of Publicity.
14. The International Dimension of Direct Marketing as Communications Tool.
15. Regulatory Environment.
16. Advertising Established Brands.
17. International Marketing Communications in the 21st Century.
* Fills a recognised gap in international marketing literature.
* Written by an international team of prestigious academics and practitioners including Professor Michael J. Baker, Professor Andrew Ehrenberg, Professor Sam Black, and Professor Eugene Johnson.
* Unique in its truly global and integrative approach.
* Offers broad coverage of key topics providing scope, depth and quality.