The Hollywood Romantic Comedy: Conventions, History, Controversies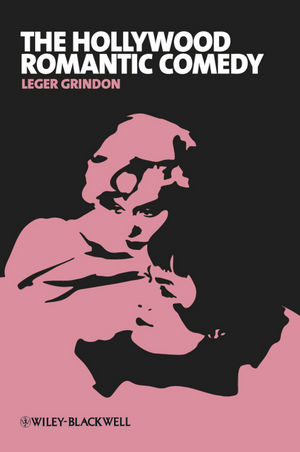 The Hollywood Romantic Comedy: Conventions, History, Controversies
ISBN: 978-1-444-39595-2
Mar 2011, Wiley-Blackwell
232 pages
Description
The most up-to-date study of the Hollywood romantic comedy film, from the development of sound to the twenty-first century, this book examines the history and conventions of the genre and surveys the controversies arising from the critical responses to these films.
Provides a detailed interpretation of important romantic comedy films from as early as 1932 to movies made in the twenty-first century
Presents a full analysis of the range of romantic comedy conventions, including dramatic conflicts, characters, plots, settings, and the function of humor
Develops a survey of romantic comedy movies and builds a canon of key films from Hollywood's classical era right up to the present day
Chapters work as discrete studies as well as within the larger context of the book
List of Plates.
Acknowledgements.
1 Introduction.
2 History, Cycles, and Society.
3 Thinking Seriously About Laughter and Romance.
4 Trouble in Paradise (1932): What is the Trouble in Paradise?
5 His Girl Friday (1940): Jailbreak!
6 The Miracle of Morgan's Creek (1944): The Home Front Romantic Comedy.
7 Adam's Rib (1949): Anatomy Lesson.
8 Some Like It Hot (1959): Riding Sidesaddle.
9 The Graduate (1967): Counter-Conventions and Cultural Change.
10 Annie Hall (1977): The Trials of Partnership.
11 When Harry Met Sally (1989): Friendship, Sex, and Courtship.
12 There's Something About Mary (1998): Parody and the Grotesque.
13 Waitress (2007): Women's Ambivalence.
A Chronology of Prominent Hollywood Romantic Comedies.
References.
Index.
"Grindon's contribution to the romantic comedy film bibliography is a valuable addition to the limited number of similar scholarly endeavors, and it seems well-designed for classroom use—not just for teaching the particular films he discusses, but also for teaching methodology. The romantic comedy genre has rarely received the sort of academic recognition it deserves, but students, film scholars, romance scholars, and rom-com enthusiasts all over the world will find The Hollywood Romantic Comedya fine introduction to this culturally and politically significant  film genre."  (Journal of Popular Romance Studies, 1 October 2012)
"The romantic comedy genre has rarely received the sort of academic recognition it deserves, but students, film scholars, romance scholars, and rom-com enthusiasts all over the world will find The Hollywood Romantic Comedy a fine introduction to this culturally and politically significant  film genre." (Journal of Popular Romance Studies, 15 October 2012)
"Summing Up: Recommended. Lower-division undergraduates through faculty and professionals; general readers." (
Choice
, 1 September 2011)