The Hudson Valley: A Cultural Guide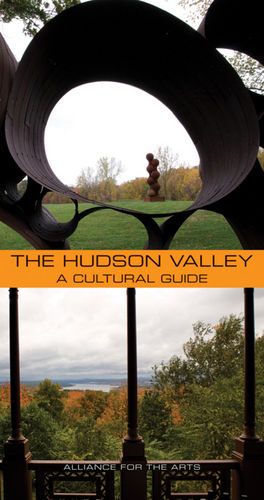 The Hudson Valley: A Cultural Guide
ISBN: 978-1-593-72035-3
*Norton agency titles
320 pages
Product not available for purchase
Description
A lively guide to exploring the contemporary cultural scene in the Hudson Valley.

Since Henry Hudson first sailed up the Hudson River in 1609, the valley he explored has exerted a hold on the imaginations of people around the world. Today this beautiful, historic valley is experiencing a cultural renaissance not seen since the founding of the Hudson River School of painting more than 150 years ago.

In celebration of the 400th anniversary of Hudson's voyage, the Alliance for the Arts has produced a cultural guide to the Hudson Valley arranged by county, from Staten Island to Lake George. It includes more than 500 performing-arts centers, museums, historical homes, parks, nature sanctuaries, fairs, and festivals along the Hudson River. The guide celebrates not just the big museums and historic locations for which the valley has long been famous but also the little-known gardens, hidden masterpieces of municipal architecture, local theater companies, and small rustic lodges where local musicians play chamber music under the stars.