The Hunt for Exoplanets: High-contrast Imaging Research and Technologies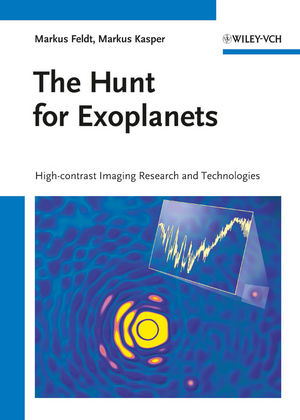 The Hunt for Exoplanets: High-contrast Imaging Research and Technologies
ISBN: 978-3-527-40821-4
Aug 2018
300 pages
Product not available for purchase
Description
This book describes current and future methods of detecting planets beyond our solar system, how they will be characterized and how life on them can be investigated. In so doing, this monograph treats the technologies used, and what needs to be developed to overcome the specific problems of high-resolution and high-contrast astronomical imaging. All the methods included here are described in both technological and physical terms, highlighting primary sources of errors and ways to avoid them. A concluding chapter lists the anticipated results of current and future projects and tries to envision new questions that might arise an extraterrestrial life form has been found ...
1. Extrasolar planets
2. Life beyond the solar system
3. The search for planets
4. Definition of the direct imaging problem
5. Solutions to the direct imaging problem
6. And then?