The IT Outsourcing Guide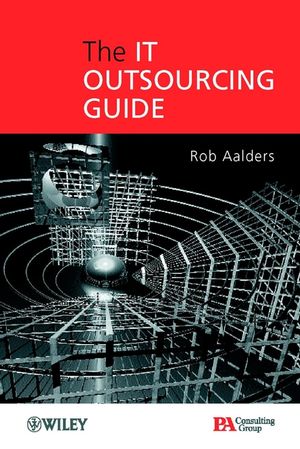 The IT Outsourcing Guide
ISBN: 978-0-471-49935-0 August 2001 284 Pages
Description
You have decided that your business needs to outsource its IT requirements - this book will now show you how!
The outsourcing of IT is currently a "hot topic" internationally and yet guidebooks on how, rather than whether or not to implement this difficult process are rare despite the serious consequences of mistakes: the costs of switching back to an in-house operation are emotionally and financially high. The IT Outsourcing Guide provides invaluable, practical advice to both guide the novice and inform the veteran on how to effectively navigate through the IT outsourcing minefield once they have decided this is the route their business needs to take. The approach suggested is top-down and leads from business goals through contracting to ongoing management, with contributions from key employees of large international companies such as: Commonwealth Bank, Royal & Sun Alliance, Booz.Allen & Hamilton, PA Consulting and IDG.
Pioneering in the field as one of the first texts on how to implement IT outsourcing, this is a valuable resource for anyone involved in any part or stage of the information technology outsourcing process.
Foreword.

Preface.

Acknowledgements.

Introduction.

Know Your Motives.

Developing Critical Success Factors and Criteria.

Discovering Your Environment.

Setting Management Principles.

Preselecting Service Providers.

Preparing the Request for Proposals.

Issuing the Request for Proposals.

Evaluating Request for Proposals Responses.

Undertaking Due Diligence.

Forming the Contract.

Defining Service Level Agreements.

Managing Transition.

Managing the Relationship.

Terminating or Renewing the Contract.

Why Outsource?

Epilogue.

Appendix A: Future Proofing the Contract.

Appendix B: Indicative Contract Contents.

Appendix C: Position Paper Pro Forma.

Appendix D: Contract Change Control Pro Forma.

Appendix E: Contract Requirement Statement.

Appendix F: Examples of Principles.

Appendix G: Outsourcing Timetable.

Appendix H: Business Case Template.

Appendix I: PA Consulting Group's SMART Model.

Further Reading.

References.

Index.
"A practical top-down guide that shows companies already on the outsourcing route how to avoid costly mistakes." (Computing, 10th May 2001)
"..provides a wealth of practical detail...good value for money."
(Computer Bulletin, January 2002)