The Idea of Culture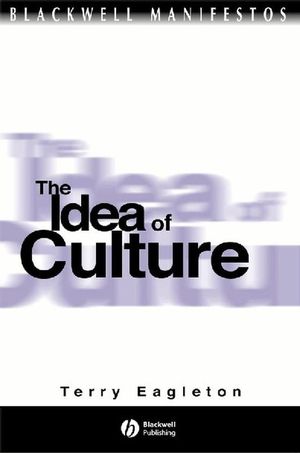 The Idea of Culture
ISBN: 978-1-118-72485-9
May 2013, Wiley-Blackwell
168 pages
Description
Terry Eagleton's book, in this vital new series from Blackwell, focuses on discriminating different meanings of culture, as a way of introducing to the general reader the contemporary debates around it.
1. Versions of Culture.
2. Culture in Crisis.
3. Culture Wars.
4. Culture and Nature.
5. Towards a Common Culture.
Notes.
Index.
"In this brief volume, Eagleton has produced both a thoughtful analysis of cultural theories as well as a shrewd, liberal dissection of current social and political trends."
Publishers Weekly
"Eagleton's latest book promises to be an important addition to the field of cultural studies." Library Journal

"A magnificent reassertion of timeless cultural values." The Observer

"A voice of sanity amid the roar of turbo-capitalism."Independent</>

"As always, Eagleton shows a provocative wealth of learning. He is able to see the many sides of a problem, to put it in context and suggest new ways of viewing it, a healthy corrective to the soundbite society."Times Higher Education Supplement

"Stimulating and very readable. The Idea of Culture is a book which challenges our attention."The Irish Times<!--end-->
* Launches a critique of postmodern "culturalism"
* Argues for a more complex relation between Culture and Nature

* Tries to retrieve the importance of such concepts as human nature from a non-naturalistic perspective

* Draws attention to the deficiencies of elitism