The Information Society: Cyber Dreams and Digital Nightmares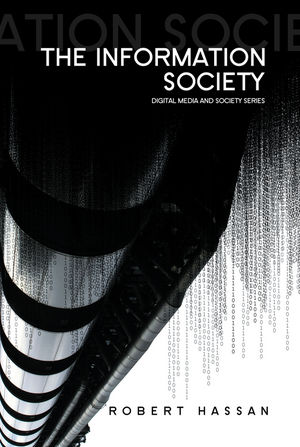 The Information Society: Cyber Dreams and Digital Nightmares
ISBN: 978-0-745-64180-5 November 2008 Polity 248 Pages
Description
What are we to make of the information society? Many prominent theorists have argued it to be the most profound and comprehensive transformation of economy, culture and politics since the rise of the industrial way of life in the 18th century. Some saw its arrival in a positive light, where the dreams of democracy, of 'connectivity' and 'efficiency' constituted a break with the old ways. But other thinkers viewed it more in terms of the recurrent nightmare of capitalism, where the processes of exploitation, commodification and alienation are given much freer rein than ever before. In this book Robert Hassan, a prominent theorist in new media and its effects, analyses and critically appraises these positions and forms them into a coherent narrative to illuminate the phenomenon.

Surveying the works of major information society theorists from Daniel Bell to Nicholas Negroponte, and from Vincent Mosco to Manuel Castells, The Information Society is an invaluable resource for understanding the nature of the information society—as well as the meta-processes of neoliberal globalisation and the revolution in information technologies that made it possible.
Preface vii
1 The Information Society Today: The Acceleration of Just About Everything 1
2 The Coming of the Information Society 32
3 Information Takes Over 75
4 A Shrinking Planet 109
5 Commodification and Culture in the Information Society 135
6 Faster and Faster 159
7 Who Rules?: Politics and Control in the Information Society 190
Glossary 224
References 237
Index 253
"Robert Hassan provides here an accessible and valuable review of the information society, with his own forceful argument for the role of neo-liberalism in shaping this accelerating and volatile world in which we must live."
Frank Webster, City University of London
"Robert Hassan has successfully updated the stale notion of information society. From the perspective of Internet culture Hassan takes apart the self-evident information technology hype. Instead of leading us further down into cold, sociological formulas, The Information Society engages in contemporary debates around the network effect. Hassan singles out two processes: commodification and acceleration. The critical contribution centres around the speed illusion of today's network society, culminating in the often heard question: how do you deal with chronic distraction?"
Geert Lovink, University of Amsterdam



An introduction to the various perspectives on the information society.



Hassan brings both positive and negative appraisals of the impact of computing in our lives into a coherent and student-friendly narrative.



The book both highlights contemporary examples but also gives a strong historical account of the development from an industrial to an information society.



Will work as a textbook on a range of courses, including media studies and sociology.