The Internet and Society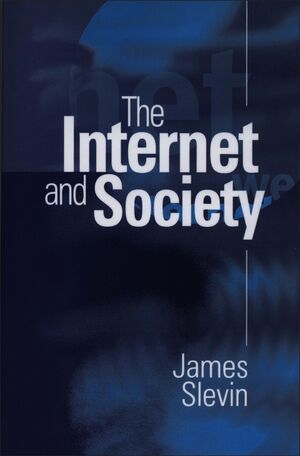 The Internet and Society
ISBN: 978-0-745-62087-9
May 2000, Polity
280 pages
Description
The Internet and Society explores the impact of the internet on modern culture.
Preface.
Introduction.
1. Some Developments that have Transformed Modern Societies.
2. The Rise of the Internet.
3. Cultural Transmission and the Internet.
4. The Internet and Forms of Human Association.
5. Organizations and the Internet.
6. The Internet, the Self and Experience in Everyday Life.
7. Publicness and the Internet.
8. Globalization and the Internet.
9. Regulation and the Internet.
Concluding Reflections.
Notes.
Index.
'By far the most sophisticated historical and theoretical treatment of the Internet to appear so far, yet a real pleasure to read. Enormously comprehensive and tough minded,
The
Internet and Society
dramatically raises the level of discussion about a phenomenon that is radically changing the way we live.'
James Lull, Professor of Communication Studies, San Jose State University, California
'Slevin sets out to challenge traditional ways of looking at the internet and he achieves this. His book is challenging and thought-provoking, and a first step towards an understanding of the cultural impact of the internet. His work is well informed and well based in previous scholarship.' Business History

'An insightful analysis into the interplay between communication and culture.' Sunday Tribune (Dublin)

'This book deserves much praise. Slevin provides a well reasoned and systematic account that illuminates the social situatedness and significance of the internet within contemporary society.' Lincoln Dahlberg, Convergence

<!--end-->
*A wide-ranging introduction to the internet and its significance in modern culture and society.
* Develops an original argument about the nature of the internet which blends social theory, communications analysis and a variety of case studies.
* Links the impact of the internet to central debates and concepts concerning manufactured risk, reflexive modernization, organizational renewal, community, self-formation, publicness and globalization.