The Invention of Race: Black Culture and the Politics of Representation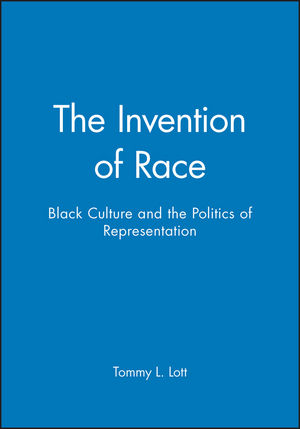 The Invention of Race: Black Culture and the Politics of Representation
ISBN: 978-0-631-21019-1
Jan 1999, Wiley-Blackwell
240 pages
Description
One of the most startlingly original and provocatively radical scholars currently engaged in the study of culture and the concept of race.
Introduction.
1. Racist Discourse and the Negro-Ape Metaphor.
2. Slavery, Modernity and the Reclamation of Anterior Cultures.
3. Frederick Douglass on the Myth of the Black Rapist.
4. Du Bois on the Invention of Race.
5. Black Consciousness in the Art of Sargent Johnson.
6. Black Vernacular Representation and Cultural Malpractice.
7. Marooned in America: Black Urban Youth Culture and Social Pathology.
8. Black Marxist in Babylon: Bayard Rustin and the 1968 UFT Strike.
9. A No-Theory Theory of Contemporary Black Cinema.
10. Prime Time Blackness.
Notes.
Bibliography.
Index


Written by one of the most radical and important scholars in the study of culture and concept of race.


A brilliant critique of the issues that shape our understanding of the role of black culture in the political struggles and self affirmation of black people.