The Invertebrates: An Illustrated Glossary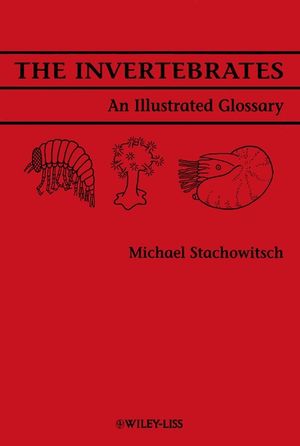 The Invertebrates: An Illustrated Glossary
ISBN: 978-0-471-56192-7 February 1992 690 Pages
Description
Allows users to rapidly and accurately identify or describe particular species. Presents full descriptions of the major anatomical features of different invertebrate groups as well as definitions of the terms used to describe significant variations of these features. It covers 77 living invertebrate taxa, most on a phylum or class level.
Table of contents
SYSTEMATIC SECTION.

Placozoa.

Mesozoa.

Porifera.

Cnidaria.

Ctenophora.

Platyhelminthes.

Gnathostomulida.

Nemertini.

Entoprocta (Kamptozoa).

Gastrotricha.

Nematoda.

Nematomorpha.

Kinorhyncha.

Loricifera.

Priapulida.

Rotatoria (Rotifera).

Acanthocephala.

Echiurida.

Sipunculida.

Mollusca.

Annelida.

Onychophora.

Tardigrada.

Arthropoda.

Pentastomida.

Lophophorata (Tentaculata).

Chaetognatha.

Echinodermata.

Pterobranchia.

Enteropneusta.

Pogonophora.

Tunicata (Urochordata).

Acrania (Cephalochordata).

ADJECTIVE SECTION.

Index.
Reviews
"...a must not only for teachers in biology, but also for researchers in related fields like paleontology and ecology..." (Marine Pollution Bulletin, Vol. 42, No. 9, 2001)