The Investor's Guide to Economic Fundamentals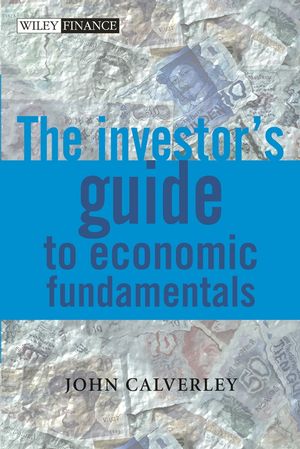 The Investor's Guide to Economic Fundamentals
ISBN: 978-0-470-85632-1
Mar 2003
262 pages
Description
A complete guide to key market features and their impact on each of the main areas of investment
This comprehensive guide offers practical advice on how to predict and manage market risk and how to allocate assets for the best performance under different market conditions. The Investor's Guide to Market Fundamentals covers both the theory and practice of this often-complicated subject, and gives readers a reliable source of market information.
List of Figures.
List of Tables.
Preface.
Acknowledgements.
PART I: ECONOMICS FOR INVESTORS.
Why Economic Growth Matters.
Business Cycle Fundamentals.
Is Inflation Dead?
The New Economy: Myth or Reality.
Understanding Central Banks.
Fiscal Policy.
Asset Prices and the Economy.
Globalisation and Capital Flows.
International Linkages.
Emerging Economies.
PART II: THE FUNDAMENTALS OF MAJOR ASSET CLASSES.
Money Markets.
Bond Markets.
Stock Markets.
Currency Markets.
Property Markets.
Emerging Markets Investments.
Commodity Markets.
PART III: SUMMARY AND CONCLUSIONS.
Summary: Economic Fundamentals and Market Performance.
Economic Fundamentals and the Investment Process.
Ten Years of Changing Fundamentals.
Useful Websites.
Glossary.
Index.
"…a useful primer in economics for the beginner in financial markets…" (The Business Economist, Vol.34, No.2, 2003)