The Iron Throne (Runes of Odin III)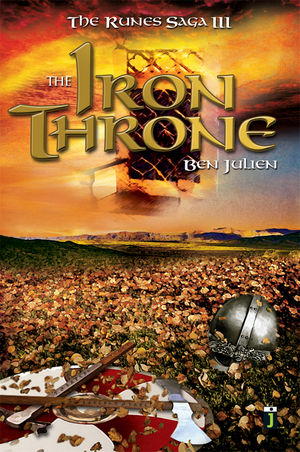 The Iron Throne (Runes of Odin III)
ISBN: 978-0-731-40543-5
Sep 2007, Jacaranda
232 pages
Product not available for purchase
Description
Ragnarok, the long prophesied end of the world, is looming as Calum, Lena and the Norse army withdraw ahead of the invading chaos horde. Under siege by their ancient enemy, the Jarls set aside their competition to band together to face this common foe.
Calum and Lena's quest for mastery of the runes of Odin is drawing to an end as they summon every power they can to defend the Iron Throne - the seat of the Great Jarl of Harlheim. Whoever holds the throne holds the Norselands.
The harsh northern winter signals a race of survival for the Norse - and for Calum and Lena. All that stands in the way of the destruction of their worlds is the runes of Odin and their courage...
As part of the English Alive program, the novel has a number of accompanying worksheets, found in the English Alive Teacher Resource Book Phase 2, covering language, reading, thinking strategies, and an overview of the novel.