The Iroquois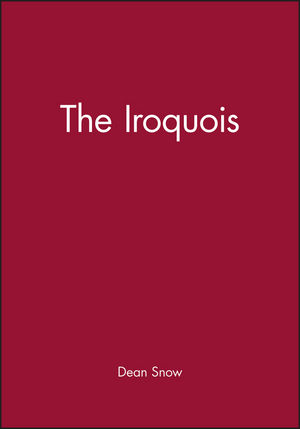 The Iroquois
ISBN: 978-1-557-86938-8 April 1996 Wiley-Blackwell 290 Pages
Description
This is a comprehensive account of the five tribes - Onandagas, Senecas, Mohawks, Oneidas and Cayugas - who together made up the Iriquois nation, form their origins in prehistory to their dispersal and confinement after the American Revolution. This accessible account by the leading schlolar in the filed draws on the widest possible range of archaeological evidence to provide a narrative interpretation of a people whose beliefs and culture have remained to Americans matters of mystery.
Table of contents
Preface.
1. Origins: A. D. 900-1150: The Midwinter Moon.
2. Owasco: A. D. 1150-1350: The Sugar Moon.
3. The Development of Northern Iroquoian: The Fishing Moon.
4. The Rise of the League: 1525-1600: The Planting Moon.
5. The Coming of Europeans: 1600-1634: The Strawberry Moon.
6. The Year of Death: 1634: The Lost Moon.
7. The Struggle for Hearts and Minds: 1635-1700: The Green Bean Moon.
8. Iroquoia in the Balance: 1700-1750: The Green Corn Moon.
9. The Loss of Independence: 1750-1800: The Fresh Moon.
10. Revival and Subjection: 1800-1850: The Harvest Moon.
11. The Worst of Times: 1850-1900: The Hunting Moon.
12. The Rise of Modern Iroquois: 1900-1950: The Cold Moon.
13. The Contemporary Scene: 1950-2000: The Very Cold Moon.
End Notes.
References Cited.
Reviews
"In this informative and highly readable study, Snow has produced an impressive synthesis of Iroquois history from its antecedents in Northeastern Archaic cultures to the present. The text blends archaeological, historical and oral traditions into a tapestry of the significant role the Iroquois have played, and continue to play, in American society."
R. L. Haan, Choice
"There is no better introduction to the history and culture of the people. The book confirms Snow's reputation as one of North America's leading historical anthropologists." Bruce G. Trigger, Professor of Anthropology, McGill University
"Here finally is an accurate, readable, general book on the complex prehistory, history, and culture of the Iroquois. Such a work could only be produced by an author deeply involved in recent research on these topics. For years to come it will surely be the source of first resort on these important peoples of Eastern North America." William C. Sturtevant, Curator of North American Ethnology, and General Editor, Handbook of North American Indians, Museum of Natural History, Smithsonian Institution
"While he contributes fresh and significant analysis of their early, precolonial history and of Iroquois material culture - insights based on his important archaeological investigations - Snow falls well short of providing the "vivid and moving history" that his book jacket advertises. Although designed for a general audience, the book reads too often like a dull, technical research report... Dean Snow's The Iroquois ... succeeds in providing brief and insightful analysis of changing Iroquois culture and experience." The Journal of American History
Features
* The combination of archaeology, documentary history and ethnology is unique.
* Expounds a new theory of Iroquois origins.