The Lakes Handbook: Limnology and Limnetic Ecology, Volume 1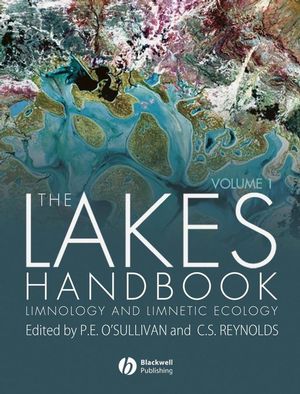 The Lakes Handbook: Limnology and Limnetic Ecology, Volume 1
ISBN: 978-0-470-99927-1 December 2007 Wiley-Blackwell 712 Pages
Description
Continuing concern about water supply and quality, ecosystem sustainability and restoration demands that the modern approach to the management of lakes and reservoirs should be based on a sound understanding of the application of the scientific and ecological principles that underlie freshwater processes.


The Lakes Handbook provides an up-to-date overview of the application of ecologically sound approaches, methods and tools using experience gained around the world for an understanding of lakes and their management. Volume one of the Handbook addresses the physical and biological aspects of lakes pertinent to lake management, emphasising those aspects particularly relevant to large, still bodies of water. Volume two then considers lake management, with particular emphasis on sustainability, restoration and rehabilitation.


This handbook will be invaluable to ecologists, environmental scientists, physical geographers and hydrologists involved in limnological research, as well as advanced undergraduate and graduate students looking for authoritative reviews of the key areas of limnological study.



Brings together basic science and management issues.

International coverage and international authors.

Reviews management issues at a level suitable for the non-expert.
List of Contributors.
1. Lakes, Limnology And Limnetic Ecology: Towards A New Synthesis: C.S. Reynolds and P.E. O'Sullivan.
2. The Origin Of Lake Basins: H. Loffler.
3. The Hydrology Of Lakes: Thomas C. Winter.
4. Chemical Processes Regulating The Composition Of Lake Waters: Werner Stumm.
5. Physical Properties Of Water Relevant To Limnology And Limnetic Ecology: C.S. Reynolds.
6. The Motion Of Lake Waters: Dieter M. Imboden.
7. Regulatory Impacts Of Humic Substances In Lakes: C.E.W. Steinberg.
8. Sedimentation And Lake Sediment Formation: J. Bloesch.
9. Organisation And Energetic Partitioning Of Limnetic Communities: C.S. Reynolds.
10. Phytoplankton: Judit Padisak.
11. Aquatic Plants And Lake Ecosystems: Jan Pokorny and Jan Kvet.
12. Benthic Invertebrates: Petur M. Jonasson.
13. Pelagic Microbes - Protozoa And The Microbial Food Web: T. Weisse.
14. Zooplankton: Z. Maicej Gliwicz.
15. Fish Population Ecology: Ian J. Winfield.
16. Fish Community Ecology: Jouko Sarvala, Martti Rask and Juha Karialainen.
17. Self-Regulation Of Limnetic Ecosystems: Claudia Pahl-Wostl.
18. Palaeolimnology: P. O'Sullivan.
Index.
"However, I suggest that no serious contemporary lake limnologist should be without this volume on the desk or bookshelves. I anticipate regular returns to my inspection copy." (
African Journal of Aquatic Science
, 2004)
"...the Editors and their contributors have provided a treasure chest of information....researchers...would be well advised to recommend it to their librarians."
SILnews
"...a powerful text of such scope and calibre as to set a benchmark for limnetic ecology in the 21st century. Achieving a range of disparate accomplishments, it could potentially re-catalyse lake limnology."
African Journal of Aquatic Science


provides an up-to-date overview of the application of ecologically sound approaches, methods and tools for an understanding of lakes and their management

volume one addresses the physical and biological aspects of lakes pertinent to lake management, emphasising those aspects particularly relevant to large, still bodies of water

volume two considers lake management, with particular emphasis on sustainability, restoration and rehabilitation

brings together basic science and management issues

international coverage and international authors