The Language of Children: Evolution and Development of Secondary Consciousness and Language, 2nd Edition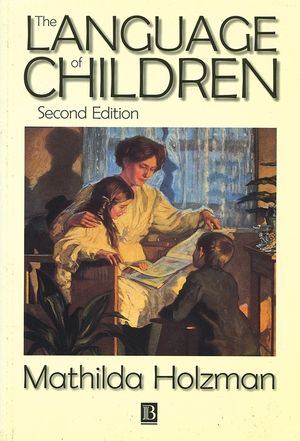 The Language of Children: Evolution and Development of Secondary Consciousness and Language, 2nd Edition
ISBN: 978-1-557-86517-5 April 1997 Wiley-Blackwell 288 Pages
Description
This book provides a very readable introduction to how children acquire and use language for students of psychology, language and education.
1. Introduction.
2. The Signal Systems of Animals in the Wild.
3. Animals in Contact with People.
4. From Signals and Signalling to Syntactic Language and Communication.
5. The Prelinguistic Infant.
6. The One-Word Period.
7. The Linguistic System and Early Language Development.
8. The Communication Skills of Young Children.
9. Semantic Development.
10. Reading.
11. Bilingualism and Second Language Learning.
12. Sociolinguistics.
Glossary.
References.
Index.
"This thoroughly revised and updated edition of
The Language of Children,
first published in 1984, is a reader friendly, well written introductory text on language acquisition. What makes this work different from most texts about language acquisition is its interdisciplinary nature. I consider
The Language of Children
a valuable book, which makes an accessible, interesting text for students who are non-native speakers of English."
Peter Ecke, University of America- Puebla
"We...believe that this book could be used successfully in a lower level undergraduate class, particularly if a comparative perspective is desired." Stan A Kuczaj II and Heather M. Hill, University of Southern Mississippi
* Assumes no prior knowledge of developmental psychology or linguistics.
* Very accessible textbook which includes suggested further readings, a glossy and comprehensive index.