The Language of Injury: Comprehending Self-Mutilation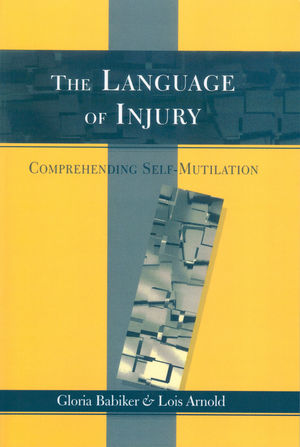 The Language of Injury: Comprehending Self-Mutilation
ISBN: 978-1-854-33234-9 April 1997 Wiley-Blackwell 176 Pages
Description
This book explores cultural and historical aspects, as well as the causes and functions that self-injury serve. Therapy with people who self-mutilate is discussed in detail. A framework is provided for professionals facing this behaviour at work.
1. The parameters of self-injury and setting the scene.
2. The cross-cultural and historical context of self-injury.
3. Self-injury and social forces.
4. The origins and functions of self-injury for individuals.
5. Principles of working with people who self-injure.
6. Working in particular settings with people who self-injure.
7. Therapy with people who self-injure.
'Links are made to women's powerlessness in society , their culturally determined dissatisfaction with their bodies and their repression of anger. The important point is made in settings where individual autonomy is restricted, such as prisons where male self-harming behaviour begins to resemble that of women's.
Could readers of this book actually find themselves better able to deal with people who self-harm? Quite possibly - I feel that there is much of immediate practical value, in particular the persuasive argument that for many people, self-harm can be a genuine coping mechanism which brings relief from an unbearable mental state. '
Probation Journal

<!--end-->

'This book is extremely well researched and written. The authors have managed that difficult balance between making sure that all their information is appropriately referenced and keeping the book readable. It is more than readable, it is a book that is really interesting to read...'

Professional Nurse


This is a sourcebook for all those who work with people who self-injure, whether in the health and social services, forensic services or the voluntary sector.


The approach recognises self-injury as a behaviour reflecting complex psychosocial difficulties in distressed individuals.



A detailed examination of the origins and functional nature of self-injury forms the basis for the authors' recommendations towards providing services in this area.


The issues facing those who work with people who self-injure are examined in detail.



The authors have drawn on their experience to formulate a theoretical foundation with practical guidelines for work in various settings, including psychotherapy.