The Languages of Archaeology: Dialogue, Narrative, and Writing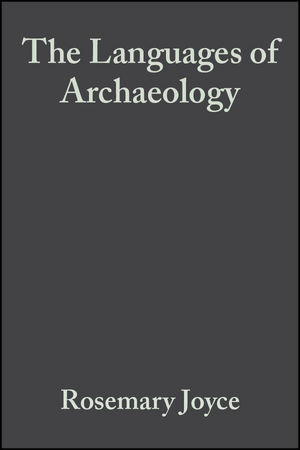 The Languages of Archaeology: Dialogue, Narrative, and Writing
ISBN: 978-0-631-22179-1 July 2002 Wiley-Blackwell 186 Pages
Description
This volume provides the first critical examination of the relationship between archaeology and language, analysing the rhetorical practices through which archaeologists create representations of the past.
Introduction.
1 Introducing the First Voice: Rosemary Joyce.
2 Writing the Field of Archaeology: Rosemary Joyce and Robert W. Preucel.
3 Dialogues Heard and Unheard, Seen and Unseen: Rosemary Joyce.
4 A Second Voice: Crafting Cosmos: Jeanne Lopiparo.
5 Voices Carry Outside the Discipline: Rosemary Joyce, Carolyn Guyer, and Michael Joyce.
6 The Return of the First Voice: Rosemary Joyce.
7 Final Dialogues: Rosemary Joyce.
Bibliography.


Draws on literary theory to discuss the ways in which archaeologists have used language to reinforce their views of the past.


Presents ideas about how language might be used to present a more satisfactory understanding of time and place in the archaeological record.


Discusses the recent explosion of experimentation with new forms of writing within archaeology.


Uses a selection of different kinds of archaeological texts to demonstrate how the creation of narrative binds together field archaeology with formal and informal presentations of interpretations.