The Leadership Challenge Leadercast Series 1-6 (iTunes)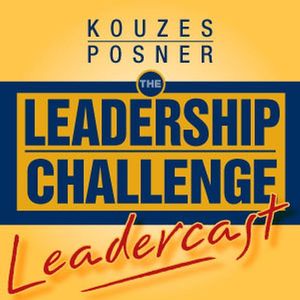 The Leadership Challenge Leadercast Series 1-6 (iTunes)
ISBN: 978-0-787-99810-3
Sep 2007, Pfeiffer
Product not available for purchase
Description
Based on the best-selling book and popular Workshop of the same name, The Leadership Challenge Leadercast Series is comprised of six audio podcasts that reinforce The Five Practices of Exemplary Leadership® model: Inspire a Shared Vision, Model the Way, Challenge the Process, Enable Others to Act, and Encourage the Heart.

Each podcast will be approximately 15-20 minutes in length. After listeners are introduced to the series in the first episode, they will receive weekly updates that cover each of The Five Practices.

Developed with The Leadership Challenge® Workshop Master Facilitator, Beth High, this product is designed to extend the learning and development of leaders at all levels, helping them to maintain momentum and focus after their initial exposure to The Five Practices.

The Leadership Challenge Leadercast Series is built around real stories from leaders in the field ? men, women, young and old, from around the globe, leading in different arenas. What is similar is their passion to lead more effectively. In each episode there is a quick review of The Practice, then Beth High transitions into the story. Authors Jim Kouzes and Barry Posner then discuss their reactions to the leader's situation. At the end of the episode, Beth High provides coaching tips to help guide reflection of the episode and further focus on The Practice.

Ideal for leaders who have attended The Leadership Challenge® Workshop, received feedback via the Leadership Practices Inventory (LPI), or have simply read The Leadership Challenge, The Leadership Challenge Leadercast Series is a valuable development tool for today's on-the-go leaders.



Important Information to Review Before Making This Download Purchase
Before purchasing a Pfeiffer Download, you will need Adobe® Acrobat® Reader® Software. If you do not already have it installed on your computer, you may download this free software from the Adobe Web site at Adobe.com.

All Pfeiffer Downloads that you purchase from this site will come with specific restrictions that allow Pfeiffer to protect the copyrights of its products. Just before completing your purchase, you will be prompted to accept our License Agreement. If you do not accept the parameters of this agreement, your credit card will not be charged and your order will be cancelled.