The Leadership Gap: Building Leadership Capacity for Competitive Advantage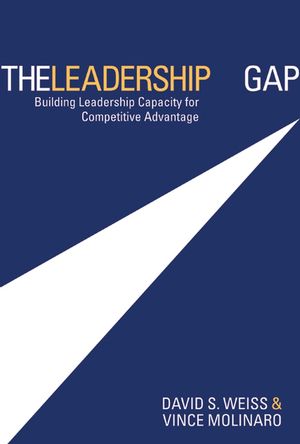 The Leadership Gap: Building Leadership Capacity for Competitive Advantage
ISBN: 978-0-470-15876-0 July 2010 Jossey-Bass 320 Pages
Description
Studies consistently show that quality leadership development programs pay off for companies -- in the form of shareholder returns, market share growth, and sales. However, many companies have inadequate leadership development programs. This book challenges traditional views of leadership development with a perspective that focuses on recognizing leadership as a source of competitive advantage. If you're a manager or an HR leader, The Leadership Gap offers the practical, effective strategies you need to close the leadership gap in your organizations, unleashing leadership potential for better business results and a sustainable competitive advantage.
Preface.
Acknowledgements.
PART ONE: THE BUSINESS IMPERATIVE.
Chapter One. Mission Critical.
Chapter Two. Bridging The Leadership Gap.
PART TWO: THE LEADER'S RESPONSE.
Chapter Three. Holistic Leadership: An Overview.
Chapter Four. Customer Leadership.
Chapter Five: Business Strategy.
Chapter Six. Culture and Values.
Chapter Seven. Organizational Leadership.
Chapter Eight. Team Leadership.
Chapter Nine. Personal Leadership.
PART THREE: THE ORGANIZATION'S RESPONSE.
Chapter Ten. Leadership Capacity Implementation: An Overview.
Chapter Eleven. Embedding Leadership In The Organization.
Chapter Twelve. Focus on Critical Positions and Key Talent.
Chapter Thirteen. Integrated Leadership Development.
Chapter Fourteen. Accountability For Leadership Capacity.
Chapter Fifteen. The Leadership Economy.
Index.
About the Authors.
About Knightsbridge.