The Levinas Reader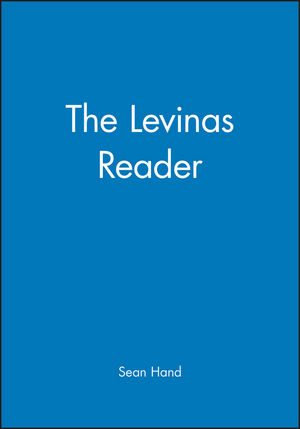 The Levinas Reader
ISBN: 978-0-631-16447-0 February 2001 Wiley-Blackwell 320 Pages
Description
Emmanuel Levinas has been Professor of Philosophy at the Sorbonne and the director of the Ecole Normale Israelite Orientale. Through such works as "Totality and Infinity" and "Otherwise than Being", he has exerted a profound influence on twentieth-century continental philosophy, providing inspiration for Derrida, Lyotard, Blanchot and Irigaray. "The Levinas Reader" collects, often for the first time in English, essays by Levinas encompassing every aspect of his thought: the early phenomenological studies written under the guidance and inspiration of Husserl and Heidegger; the fully developed ethical critique of such totalizing philosophies; the pioneering texts on the moral dimension to aesthetics; the rich and subtle readings of the Talmud which are an exemplary model of an ethical, transcendental philosophy at work; the admirable meditations on current political issues. Sean Hand's introduction gives a complete overview of Levinas's work and situates each chapter within his general contribution to phenomenology, aesthetics, religion, politics and, above all, ethics. Each essay has been prefaced with a brief introduction presenting the basic issues and the necessary background, and suggesting ways to study the text further.
Table of contents
Preface.
Acknowledgements.
Introduction.
Part I: From Existence to Ethics:.
1. The Phenomenological Theory of Being.
2. There is: Existence without Existents.
3. Time and the Other.
4. Martin Buber and the Theory of Knowledge.
5. Ethics as First Philosophy.
6. Substitution.
Part II: Reading Writing, Revolution, or Aesthetics, Religion, Politics, Aesthetics:.
7. Reality and its Shadow.
8. The Transcendence of Words.
9. The Servant and her Master.
10. The Other Proust: Religion.
11. God and Philosophy.
12. Revelation in the Jewish Tradition.
13. The Pact.
14. Prayer without Demand. Politics.
15. Ideology and Idealism.
16. Difficult Freedom.
17. Zionisms.
18. Ethics and Politics.
Glossary.
Bibliography.
Index.
Features


There is a growing interest in Levinas's work, which is comparatively little known though very important. This is the collection.


The Levinas Reader presents new and famous texts, and gives a survey of Levinas's whole career.


Each essay is introduced and the volume opens with a glossary.