The Life of W. B. Yeats: A Critical Biography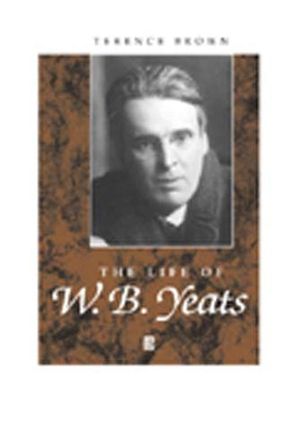 The Life of W. B. Yeats: A Critical Biography
ISBN: 978-0-631-18298-6 January 2000 Wiley-Blackwell 424 Pages
Description
W. B. Yeats is widely regarded as the greatest English-language poet of the twentieth century. This new critical biography seeks to tell the story of his life as it unfolded in the various contexts in which Yeats worked as an artist and as public figure.
List of Illustrations.
Preface and Acknowledgements.
Abbreviations.
Prologue: Sindbad's Yellow Shore.
1. Victorian Cities: London and Dublin.
2. The English 1890s.
3. Poems 1895.
4. Conflicts and Crises.
5. Patronage and Powers.
6. An Irish Ireland.
7. The Strong Enchanter.
8. The Mid-Life Mask.
9. Darkened Rooms.
10. The Lonely Height.
11. All Changed.
12. Occult Marriage.
13. The Weasel's Tooth.
14. Senator and Seer.
15. Visionary Modernist.
16. Home and Abroad.
17. An Old Man's Frenzy.
18. Stroke of Midnight.
Epilogue: Afterlife.
Works Cited.
Select Bibliography and Guide to Further Reading.
Index.
""For general readers and undergraduates, Brown's is the best choice. Brown's excellent biography is highly recommended for all readership levels.""
Choice
<!--end-->
""This is a wonderful critical history, meticulously providing a full context in time and place for all of Yeats's writings.""The Sunday Tribune

Brown is especially good at showing how Yeats constructed his volumes of poetry as a 'work in progress', and at rooting his acheivements in the venemous politics of Dublin culture wars.""New York Times Book Review

""The work is fascinating and a pleasure to read, Brown an illuminating and companiable guide.""John McGahern, The Irish Times

""One of the many splendid qualities of Terence Brown's recent biography is its critical appreciation of the poet's extraordinary cultural accomplishments within the broader context of a brilliantly rendered political and social history of modern Ireland.
""Brown's book is nonetheless the finest single-volume biography of the Irish poet since the publication of Richard Ellmann's seminal Yeats: The Man and the Masks in 1948."" Reason

""Exceptional!!!!"" Today's Books



Considers all Yeats's major works as poet and dramatist in the contexts in which they were written and published.


Provides a deep appreciation of the poet's occult knowledge, power and spiritualist illumination.