The Logic of Culture: Authority and Identity in the Modern Era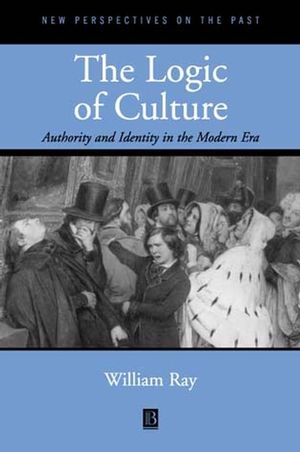 The Logic of Culture: Authority and Identity in the Modern Era
ISBN: 978-0-631-21343-7 December 2001 Wiley-Blackwell 224 Pages
Description
This book proposes an analysis of the underlying 'logic' of culture, drawing on a wide range of material not previously examined in works of this kind.
Table of contents
Series Editor's Preface.
Preface.
Introduction: The Paradox of Culture.
1. The Roots of Cultural Logic.
2. Inventing Culture.
3. Instituting Culture.
4. Culture, Critique and Community.
Notes.
Index.
Reviews
"This densely and incisively written book provides a compelling theoretical framework for the understanding of the "logic" of culture in modern times. From the rhetoric of the French Revolution to contemporary museum displays, from Schiller's aesthetics to concepts broached by Matthew Arnold, Foucault and Bourdieu, Ray engages a variety of periods, genres, issues, and regimes of thought with mastery and elegance. A major accomplishment and a fascinating read!" Bernadette Fort, Northwestern University and Editor of
Eighteenth-Century Studies
"A tightly argued and coherent account of the conflicting impulses within culture, Ray's study will take its rightful place among the best recent work on the intricacies of culture." John C. O'Neal, Hamilton College
What's New


An original theory, considering culture as a grammar of subjectivity and identity.


Focuses on material not examined in previous works of this kind - the novel as a genre, the newspapers of the French Revolution, the French Revolutionary debates on public education.


Addressed to a general international audience.