The Logic of the Spirit: Human Development in Theological Perspective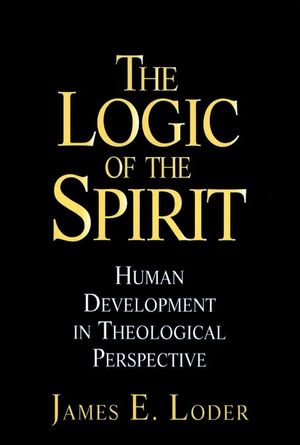 The Logic of the Spirit: Human Development in Theological Perspective
ISBN: 978-0-787-90919-2
Sep 1998, Jossey-Bass
384 pages
Description
Those . . . prepared to grapple with science, social science, and Christian theology, will find [this book] important, thought-provoking, and rewarding.
?Sharon Daloz Parks, Whidbey Institute

In this deep and enlightening discussion, psychologist, and theologian James E. Loder demonstrates how a theological perspective enlarges our understanding of how humans grow and develop from birth through the life span. Loder examines the intimate relationship between human nature and the divine and provides moving case studies, bringing the work of psychologists Freud, Erikson, and Piaget to that of seminal Christian theologians Kierkegaard, Barth, Torrance, and Pannenberg.

Loder acknowledges that psychological stage theories enable us to understand the logic of humans' evolving relationship with the world and with God. At the same time, he demonstrates that the divine spirit has a logic of its own, which is not bound by stages. Seminarians, theologians, ministers, and pastoral counselors will benefit from this rich, thought-provoking guide.

James E. Loder is the Mary D. Synnott Professor of the Philosophy of Christian Education at Princeton Theological Seminary and author of The Transforming Moment and coauthor of The Knight's Move.
THE CRY OF THE SPIRIT.

What is a Lifetime, and Why Do I Live It?

Examining the Relationality Between Human Spirit and the Divine.

Human Development Reenvisioned: The Case of Helen.

THE TRIUMPH OF NEGATION.Infancy in Theological Perspective: The Spirit's Confrontation with Nothingness.

THE STRUGGLE OF THE SPIRIT.

The Toddler: Conformity and the Root of Human Freedom.

The Oedipal Child: Sex, Death, and the Origin of Worship.

The School-Aged Child: Work and the Ambiguity of Achievement.

THE RELEASE OF THE SPIRIT.

Adolescence in Psychological Perspective: Five Axes of Youth Identity.

Adolescence in Theological Perspective: Coming into the Presence of God.

Young Adulthood: Risking Identity in the Service of Love.

The Middle Years: Ego Transitions and Transfigurations of the Soul.

Beyond 65: Dreaming Dreams and Talking With God.
"A truly wonderful book. Loder brings together-in a very illuminating and profound way-the bearing of the Holy Spirit upon the human spirit. I hope that every seminary will make this book an absolute must for all students." (Thomas F. Torrance, emeritus professor of Christian dogmatics, University of Edinburgh, Scotland)

"James Loder combines an uncommon intelligence with the compassion of an extraordinary therapist. Those . . . prepared to grapple with science, social science, and Christian theology, will find [this book] important, thought-provoking, and rewarding." (Sharon Daloz Parks, Whidbey Institute, co-author, Common Fire: Leading Lives of Commitment in a Complex World)

"A masterful interdisciplinary work. . . an insightful and engaging contribution for reflective practitioners in . . . fields concerned with formation and transformation, such as Christian education, counseling, mentoring, youth ministry, and spiritual direction." (Daniel S. Schipani, Associated Mennonite Biblical Seminary)

"In a profound and unique synthesis of postmodern science and theology, Jim Loder shows how the creative power of the human spirit can reconstruct and transform the self, once the human spirit discovers the true ?ground' in the Holy Spirit." (John S. McClure, professor of homiletics, Louisville Presbyterian Seminary, Louisville, Kentucky)