The Loudest Duck: Moving Beyond Diversity while Embracing Differences to Achieve Success at Work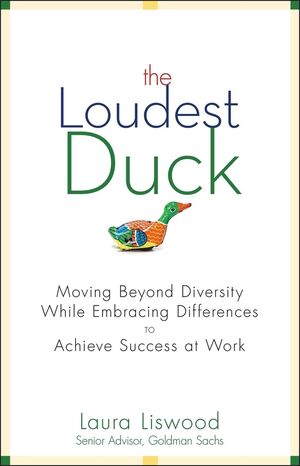 The Loudest Duck: Moving Beyond Diversity while Embracing Differences to Achieve Success at Work
ISBN: 978-0-470-56759-3
Oct 2009
192 pages
Description
Written in an accessible style, The Loudest Duck is a business fable that offers an alternate view of a multicultural workplace through the use of practical stories and cultural anecdotes. For instance, the Chinese teach their children, "The loudest duck gets shot," a viewpoint that gets carried into adulthood, while many Americans are taught, "The squeaky wheel gets the grease." As a result, you find two distinct ways of doing business, neither one being necessarily the right or better way. By understanding others' viewpoint, you can understand how better to work with them.
Acknowledgments.
Introduction.
Chapter 1 Beware of Noah's Ark.
Objections to Diversity.
Chapter 2 The Elephant and the Mouse.
Combining Forces.
Point of View.
Chapter 3 Tell Your Grandma to Go Home.
Necessary but Not Sufficient.
Preconceived Notions Have Roots.
Chapter 4 What's Easy for You Is Hard for Me And Howe to Navigate the Differences.
Getting Noticed in Noah's Ark.
Getting Out of Your Own Comfort Zone.
Critical Feedback.
Who Apologizes and Who Interrupts.
Mentoring.
Chapter 5 Unwritten Rules.
Subtle Inequities.
Chapter 6 We Hire for Difference, and Fire Because They Are Not the Same.
The Danger of Unconscious Thinking, Speaking and Acting.
Chapter 7 The Tools in Your Toolbox.
Think about the People on Your Team.
Learn to Recognize Other People's "Grandmas".
Fair and Equal with Access, Knowledge and Feedback.
Be Careful with Your Words, and How You Interpret the Words of Others.
The Silent Have Something to Say.
Results Should Be the Determinant.
Conclusion.
References.
Index.