The Maillard Reaction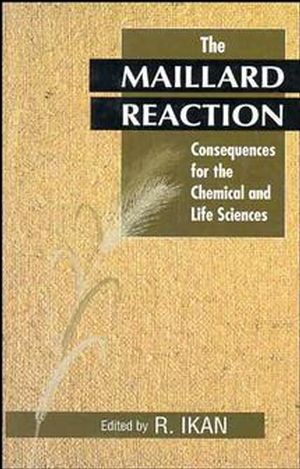 The Maillard Reaction
ISBN: 978-0-471-96300-4 August 1996 228 Pages
Description
This first comprehensive review of the Maillard reaction and its applications shows the present state-of-the-art, including the most recent developments in its use. Describing the relevance of the reaction in areas of chemistry, geochemistry, nutritional and life sciences, leading scientists bring together both theoretical and practical aspects of the Maillard reaction.
Table of contents
Geochemical Aspects of the Maillard Reaction (R. Ikan, etal.).

Thermal Generation of Maillard Aromas (C.-T.

Ho).

The Role of Oxidation in the Maillard Reaction in Vivo (J.Baynes).

Free Radicals and Glycation Theory (S. Wolff).

Scavenging of Active Oxygen by Melanoidins (F. Hayase).

The Impact of the Maillard Reaction on the Nutritional Value ofFood Proteins (M. Friedman).

Genotoxicity of Maillard Reaction Products (J. Wong & TShibamoto).

DNA-Advanced Glycosylation (R. Bucala & A Cerami).

Maillard Reaction under Microwave Irradiation (V. Yaylayan).

Indexes.
Reviews
"On the whole the editor should be congratulated on the excellentstandard of preparation including a comprehensive list of authorand subject index." (Food Science & Technology Today, March1999)